The variety of kitchen cabinets that you can choose while buying home furniture in Pune, will generally come in a light shade. This gives you the freedom to redecorate them and make your kitchen look more elegant. Even if you are on a tight budget, you can take the help of some of the modular kitchen manufacturers in Pune who can provide you with some great ideas. If you want to do it on your own, here are five effective steps that will help you to make your kitchen look classy.
The Scheme of Colours:
This is one thing that will make the kitchen stand out with a stylish look. Most kitchens use white or off-white shades to lend a classy touch to the area. You can take the following steps to make things look beautiful.
You can choose a white shade and choose the interiors with a color of your choice as white will match with all shades.
Punch up the setting with colorful cabinets and other items that you can purchase from the kitchen manufacturers in Pune. A touch of navy blue or red will look great with the white background.
If white is too plain for you shades like off-white or pale green or sea blue will work perfectly for the kitchen.
Select the tiles with the right geometric patterns and colors to match with the color scheme.

Set the lighting right:
When it comes to lighting up the kitchen, it is one thing that you can do to make things really bright and shiny. Kitchen lighting attracts the most attention from anyone who enters the place and you can use that to your advantage while decorating.
You can use the layering technique to set up the kitchen lights. Add the main overhead light and then use smaller lights in specific areas to help with the specific activities.
Stunning light fixtures over a few specific areas like the kitchen sink can be a great idea to make things look really bright.
Ceiling light fixtures of special design can also be used to make the entire area warm up.
You can use additional features like light dimmers and wall scones can make the kitchen look really special.
Use stylish hardware:
Using the right kitchen hardware can go a long way in making your kitchen appear classy. Even if your kitchen color schemes are simple, some unique pieces of hardware can create a big difference.
The warmth of brass utensils can add a nice touch with its timeless beauty and design. You can polish it for a shiny appearance or allow it to retain a pale finish.
The usual stainless steel utensils need to be kept shiny and free from stains for making things look bright.
Elements of glass or ceramics can also be used to bring in variety and new color ranges in the hardware.
You can also try using some special countertop materials and shades for your kitchen. Marble, quartz, glass or stainless steel can be some good ideas.


The flooring:
The best quality of modular home furniture in Pune should be accompanied by the right floor design that you can arrange for your kitchen. While a wooden flooring looks classy, using alternative materials like bamboo or cork can provide a lot of flexibility in terms of looks and budget.
You can use porcelain tiles which are designed like wood, on the floor. This will give you the right look but will make the surface free from stains and scratches.
The random pattern can add to the look of the kitchen by a lot. Tiles of three or four different sizes can be used to create an eye-catching pattern.
A plywood flooring of varied patterns with a coat of polyurethane can provide a durable surface that will be able to hide dirt very easily.
Get the right shade in the cabinets:
Kitchen cabinets go a long way in giving the kitchen the sophisticated look. Within a reasonable budget, you can create the right cabinet designs to make them outstanding.
Apply different color shades to the upper and lower cabinets to make the kitchen more bright and attractive.
You can go for a total black shade for the cabinets and set a contrast with the light colored countertop.
You can add a glass door to the kitchen cabinets to give them a classy touch. Use a patterned glass to hide the interiors if needed.
A shade of white for the cabinets, coupled with spotless stainless steel hardware, will deliver the fresh look.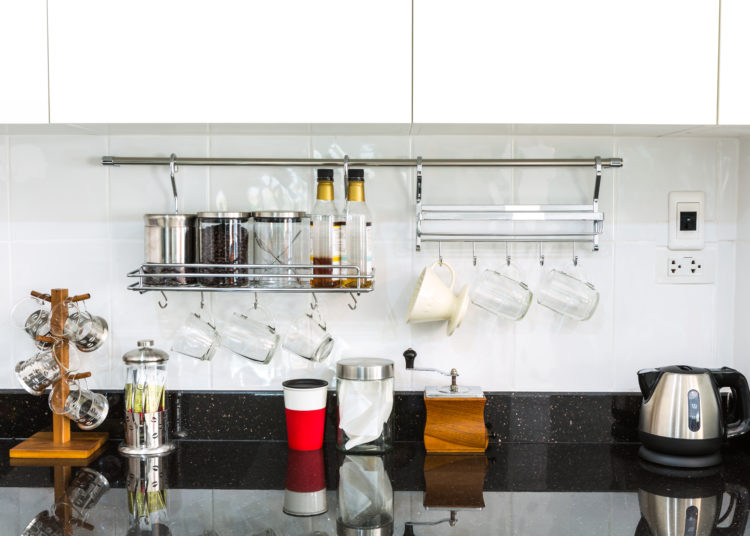 So once you are out to buy modular furniture in Pune for your kitchen, these are a few tips you can use to make it look and feel refined.
This Guest Post Brought To You By Aarti Kurbetti
Author Bio:
Aarti Kurbetti is the owner of Ap Interior, a leading modular furniture manufacturer in Pune, India. In this blog, Aarti is sharing 5 Steps to make your kitchen classy. You can reach her by visiting the website https://www.apinterio.com/ or email [email protected]