It could be a herculean task to get rid of dust and grit in our homes, offices etc. That is why Vacuum cleaners should be a 'must have.' Purchasing Vacuum cleaners could also be quite a task as buyers get confused as to what kind they actually need. Vacuum cleaners are manufactured with various designs and accessories which is one major reason why buying it could be quite difficult.
Types Of Vacuum Cleaners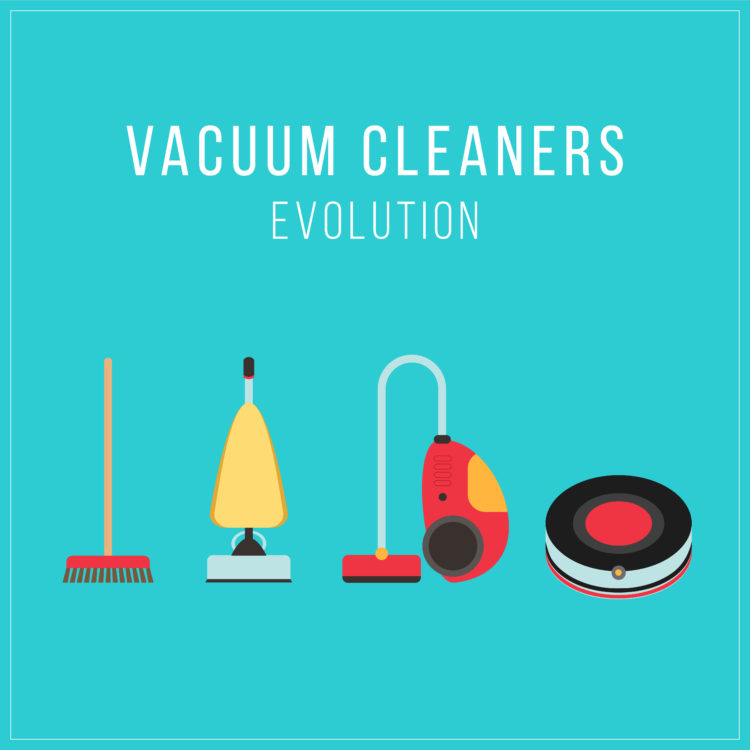 As stated earlier, Vacuum cleaners vary in outlook and functionality and so here are the various types of Vacuum cleaners and what they really are about :
– Bagless Vacuum Cleaners :
These are the ones that have bins in place of bags to collect dust particles as you clean.
– Bagged Vacuum Cleaners :
As the name implies, this type has a bag that serves as a collection point for dust particles as you clean. With this type, you do not need a bin.
If you are a stay at home wife, a chef who has to be in front of her stove at all times, or anyone who is pretty much in a particular place all day without any need to leave and return, you definitely need to breathe in dust-free air, making this the Vacuum cleaner for you.
– Handheld Vacuum Cleaners:
This is a Vacuum Cleaner you hold in your hands while cleaning. It is mostly portable and useful for small spaces like inside cars.
– Canister Vacuum Cleaners:
This type of Vacuum cleaner has a can or bucket (canister) as well as a wand to be used for cleaning.
– Upright Vacuum Cleaners:
This is the most common type of Vacuum cleaners as it requires you being in an upright position while you clean. It allows you clean almost every nook and cranny of your house without you having to bend for whatever reason.
– Stick Vacuum Cleaners:
This is best suited for cleaning bare floors and carpets that aren't thick. It boasts of a stick type design that has been modified into user-friendly lightweight designs.
All the above-mentioned Vacuum cleaners all have their advantages and disadvantages and this is something you want to consider before making a purchase. With all others being specific in their functions, thus putting them in a league of their own, we can say however that there are two major types of Vacuum cleaners to really talk about and that would be the 'Bagged and Bagless Vacuum Cleaners.'
To know which best defines your purpose(s), would be to highlight the advantages and disadvantages of both.
Bagged Vacuum Cleaners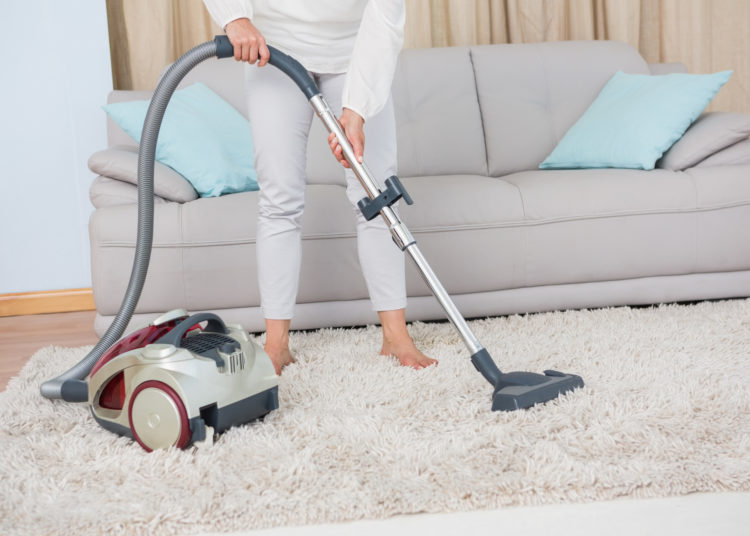 Advantages:
1. These bags are user-friendly and quite easy to use.
Thanks to the sling shutter attached to the bags, there really is no mess made when emptying the bags.
If you do not have any actual place to dispose of dirt, these bags come in handy as all you need to do is dispose of when the bag is full.
2. Dust may not recycle material but they are relevant for compost and so can be put in a compost pit.
Bags are often larger than bins and so would not need to be emptied frequently.
Disadvantages:
1. It may not be cost effective as you would have to replace it every now and then.
You only have express access to your machine's warranty when you stick to none other than the manufacturer's bag.
2. For the fact that we are humans, there is a tendency to forget to buy new bags when necessary.
Bagless Vacuum Cleaners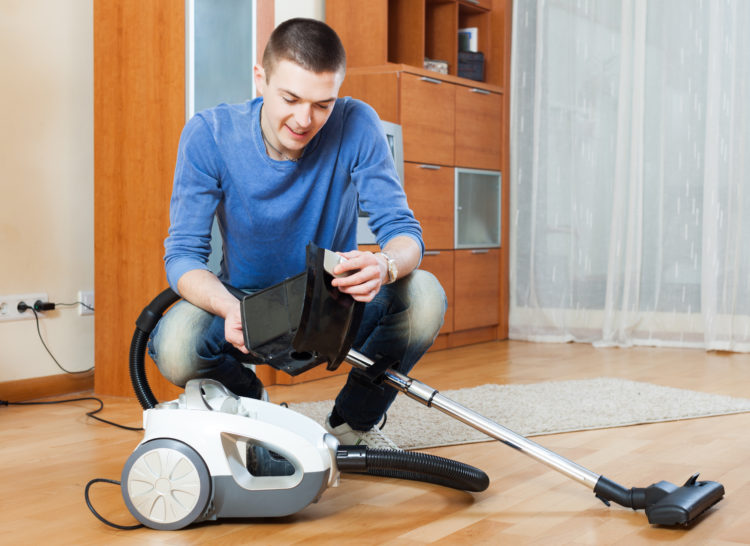 Advantages:
1. For times when we accidentally dispose of something of value, you would be glad to own a Bagless Vacuum cleaner in such instances as retrieval is quite easy.
2. It is more cost effective when compared to its bagged opponent.
Works best when you have a garden to serve as a disposal pit.
Disadvantages:
1. It may seem cost effective but then hidden costs are often incurred from cleaning the main filter or replacing it where need be as a refusal to do so may lead to a dysfunctional Vacuum cleaner over time.
2. Emptying the bin may cause reintroduction of dirt to an already vacuumed area.
What vacuum Cleaner Should I Actually Buy?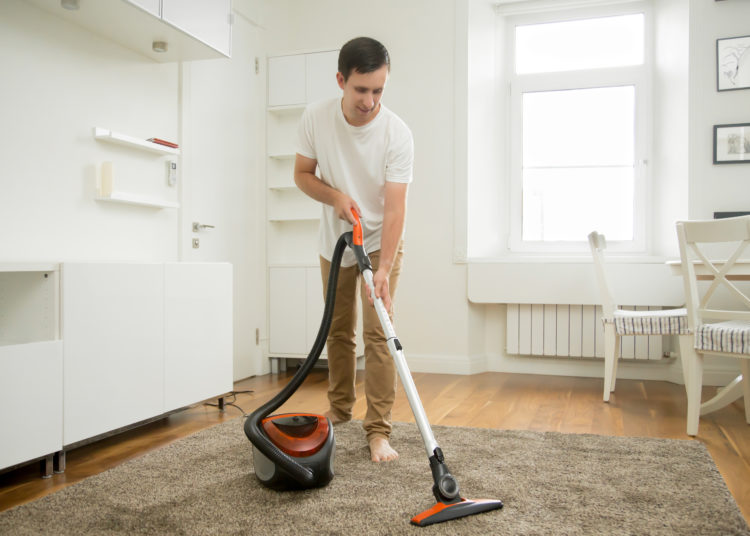 Well, this question can only be answered when you understand the roles of certain factors within and around your home. So here are some of those important factors also to consider :
– You really do not want a Vacuum cleaner that weighs a ton.
This eventually makes the task of vacuuming seem like a burden. Please note that in terms of weight it solely depends on each individual as the weight I can handle may not be what you can. While going for the perfect weight for you, remember to ensure your final choice is versatile as it is weightless. Never give up one for another.
– You also want to decide on whether you want a bagged or bagless Vacuum cleaner.
This is important in the sense that you need to also measure how long you can clean your home using both, as it would be a gargantuan task to clean your home within short intervals.
Ensure to research on diversity as this would help you decide if the Vacuum cleaner would be able to meet all your needs. So you need to know what you need your Vacuum cleaner for and then set out to find one that meets this need.
– Storage space is key.
You really need to ensure there is a place to keep your machine. However, the upright Vacuum cleaners are the most economical in terms of floor spaces.
Every purchased facility or equipment or household machine should ideally come with some form of warranty.
Using all the mentioned tips above to serve as a guide for your purchase, you should be less confused and more certain as to what Vacuum cleaner to get and why.