Online shopping has become the norm for many customers that are looking to purchase goods. The same can be said for homeowners looking for some kitchen renovation ideas. Shopping online makes the process convenient and provides you with endless options without having to move off your feet.
However, there's a big commitment that you'd need to make when it comes to renovating your kitchen. Sometimes, it can be better off to actually see what's on offer in person rather than simply viewing it online. Think about it, when you purchase an item of clothing and it doesn't fit, you can always return it. The same couldn't be said for a newly fitted kitchen!
This is why visiting a showroom is ideal when it comes to choosing your kitchen design. It's always encouraged to customers that visiting a showroom can give you a better idea of whether or not the ideas that you had are right for you. What you may have viewed online might not be what you expect when you finally see it in person.
There are also many other reasons why you can benefit from visiting a showroom. Here are 4 other considerations to make before you decide on what kitchen you wish to buy.
Discover inspiration
It's likely that before you've even considered putting in an offer for a kitchen, you're researching ideas that will have you satisfied with how it'll look. There are plenty of platforms that you can use for ideas making it easier than ever to decide what would be best suited for your home.
On the other hand, you may have no idea what you want and still find yourself looking up ideas. Visiting a showroom can easily rectify this problem. Showrooms provide full displays of the kitchen, allowing you to walk through them and get a taste of what it would be like if you had a similar kitchen design in your home. Of course, it won't have the exact same measurement as your kitchen but showrooms allow you to explore potential ideas.
By viewing a showroom that has all the cabinets, lighting and appliances set up, it gives you a good indication of the capabilities in your own home. In some cases, you may spot something in a showroom that you feel is a good idea to have in your own kitchens, such as luxury bar stools or storage ideas.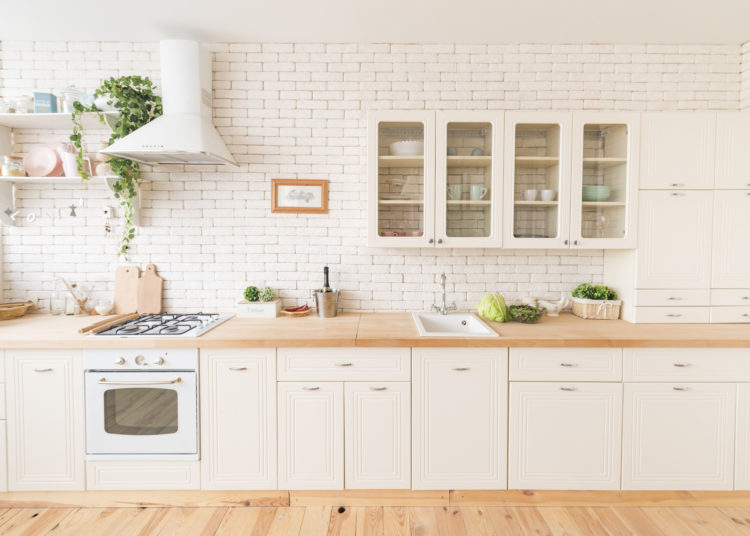 Expert knowledge
What you won't get online that'll be clear and concise is the opportunity to pick the brains of the experts. The advantage you have with kitchen showrooms is that they'll be fully staffed to provide you with plenty of support. If you have any queries, the staff will be on hand to answer those questions for you.
Of course, online you'll still have the tools to communicate with the kitchen experts. You can make phone calls, send emails and even talk through chatbots. However, sometimes communication can be delayed or misunderstood easily online. By visiting a showroom, you can interact with the experts face to face and even bring any questions with you if you've noticed something online.
Showroom representatives are trained on the products that they sell. They'll be passionate and knowledgeable about the kitchens so it's worth making the most of the knowledge that they have and learning everything you need to know to get your perfect kitchen.
Experience the kitchen before you buy it
Recent technological developments have been brilliant to help improve the customer experience for customers that are looking for home renovations. The introduction of augmented reality means customers can experience what their kitchen will look like before it's actually created.
Whilst it's an innovative way to show homeowners what their kitchen could potentially look like, it can sometimes still feel and look different when it comes to life.
Visiting a showroom allows you to see exactly what the kitchen design will look like before you have it implemented in your own home. Although it won't be an exact match to the design of your house, you'll still be able to experience how the kitchen will work for you if you were to actually have it fitted. You can open the cupboards, walk around the kitchen and get a general feel of the kitchen itself and what it can offer.
Experiencing the kitchen showroom, you'll also have the opportunity to check how the lighting affects the appearance of the finish in the kitchen. How an image looks online can look completely different when it's in contact with different elements of the kitchen. Artificial lighting against a surface can look different compared to natural lighting. Any online shopper will know that things don't look the same in reality in comparison to how it looks in person. Visiting a showroom can help you test just that.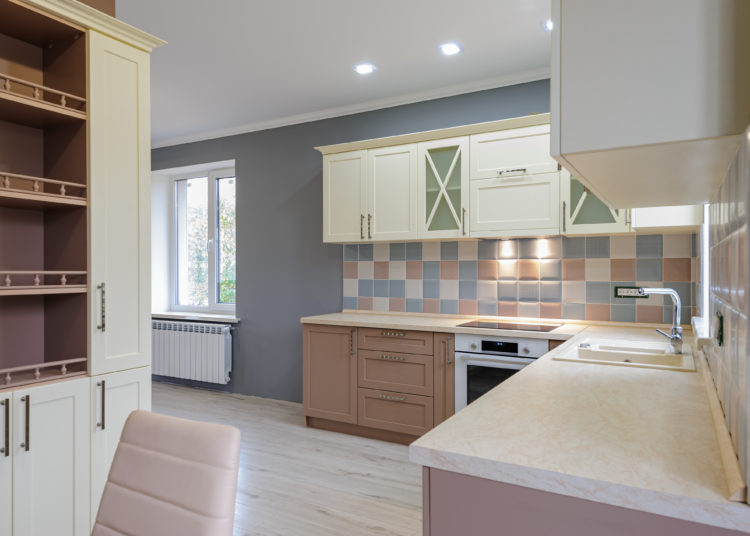 Quality inspection
Going to a showroom, what's most important is that you can also check the quality of the kitchens when they're set up. You'll be spending a lot of money on your kitchen, so you'd want to make sure it's up to scratch. You wouldn't purchase a car without taking it for a test drive, so don't do the same with your kitchen. Are there any loose hinges? Does the design function correctly? Are the designs consistent? All of these are something that you can inspect whilst attend the showroom.
You should also consider inspecting the paint job and making sure that it has the correct finish. How well the kitchen is presented in the showroom will indicate just how committed the business is to providing quality to their customers. If the business cares about how the showroom looks to its customers, it'll reassure you that they'll do the same for your kitchen.
Checking such details would be difficult online. Noticing these small details can only be achieved by visiting a showroom.
Visiting a showroom is worth the time
In today's digital age, it's rare that you find customers browsing brick and mortar stores to purchase items or products. However, checking quality for your investment isn't something that you can simply do online. Visiting a showroom allows you to check all the details and make sure you're making a worthy investment with your new kitchen.