As it is, making the decision to move is a huge endeavor to most. Whether it's because you want to pursue a lifelong dream of living in a different city or simply doing so to get closer to work or live closer to relatives, it entails a lot of packing and lifting, as well as the risks of damaging valuable items and leaving important things behind.
This begs the question of whether you should rent a truck or hire the services of professional movers like the expert office removals in Perth. In this article, we'll share a few comparisons of both options to help you decide which works better for your needs.
Truck Rental Service
 What You Need to Know
With truck rental services, you are pretty much left to your own devices because all you get is the opportunity to borrow someone else's truck to put all your things in and ferry your way to your new home. You're expected to pack your items on your own, load and unload the boxes, and unpack everything once you've reached your destination. Sure, you can ask for the help of your family and friends or hire helpers to aid you in lifting and moving. But that requires a separate hiring procedure.
Hiring Process
To avail of this service, you would have to scour your neighborhood for trusted truck rental companies that offer the best rates. You also have to take into consideration the size of the truck you will need, how many hours you would need the truck for, and the places of origin and destination. If there are several you can find, it's best to ask for quotations and compare their rates.
Cost
While we can't tell you the exact rates of reliable truck rental companies according to the number of hours and distance needed, we can tell you what makes up the cost. First is the actual truck rental which you will pay to the logistics company. Other than that, you will also have to pay for the costs of packing materials such as boxes, plastic wraps, and packing tapes. You also have to account for toll charges and transit insurance, plus the services of helpers should you decide to get their services.
 Why you should go for a Truck Rental Service
Although it sounds troublesome, opting for a truck rental service also has good points. For one, you have full control over your move and you follow nobody else's schedule but yours. You also get to pack your items however way you want and it can be a great opportunity to spend a good time with family and friends as you work together.
But with these plus points, there are also downsides you need to be wary about such as the risk of damaging your items if they're not properly packed and that it might take you longer to complete the move. It's also not recommended if you're moving to another city.
Professional Movers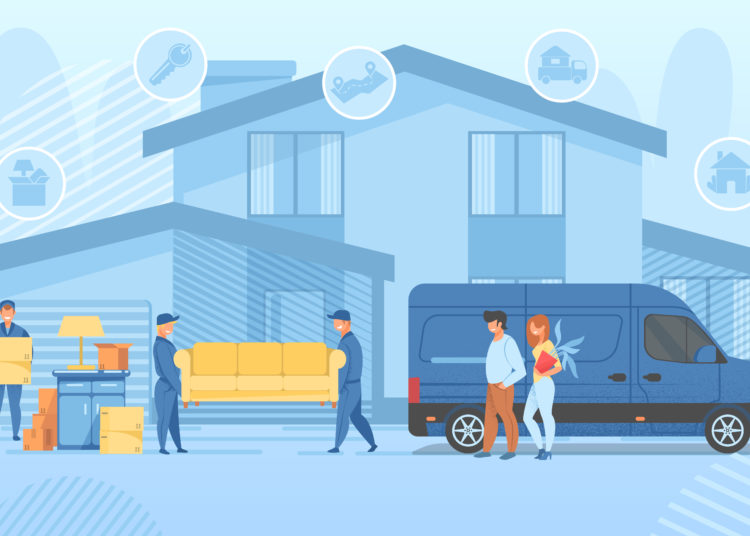 What You Need to Know
Hiring professional movers seems to be the more convenient choice between the two, but expect it to cost more as well. This is because moving companies provide you with end-to-end services. Once you agree to get their services, they will take care of everything for you, including bringing packing materials, disassembly of large furniture, loading, unloading, and packing of items, and proper reassembly of goods.
 Hiring Process
Getting the services of a professional moving company is not different from finding a good transport company. You also have to rely on doing your own search and asking people for recommendations. Then study the company profile and decide if it matches your requirements.
Cost
Since you practically don't have to worry about anything if you hire professional movers, expect to pay more for the service. This normally includes packing costs, transportation fees, service charges, insurance, labor charges, and toll taxes.
Why you should go for Professional Movers
Professional Movers are most suitable for busy people who don't have time to go through all their things, pack, and load them onto a vehicle. It's also perfect for those who have a lot of large furniture that needs to be disassembled. This setup could work for you if you don't mind letting other people go through your stuff, especially when packing and if you don't have anyone to help you pack your belongings.
However, it might not be the best idea if you like taking control of every single thing. You also have to keep in mind that you will have to follow their timeline and not your personal schedule. Then again, this guarantees that you finish your move at a designated time frame, although you do have to prepare to spend more for the convenience. At the end of the day, it depends on which type of service fits your preferences and budget.
 Tips to find a good logistics company:
Ask family and friends for recommendations.
Read about the company and check reviews.
Compare rates and service inclusions.