The year 2019 is fast approaching. In just two months, we'll be welcoming a fresh start. You might've already thought of a new hairstyle or a fashion statement that you want to try for your makeover – and that's great!
But how about your kitchen? Are you just going to put off the kitchen remodeling project that you have been planning for many years once again? Regardless if it is a significant or small update, don't leave out your kitchen on the transformation project. Making the right changes to your kitchen this coming new year can add instant glamour and value to the room and your home itself!
To help you get started, check out these six kitchen designs that you can use for your next remodeling venture:
Metallic shades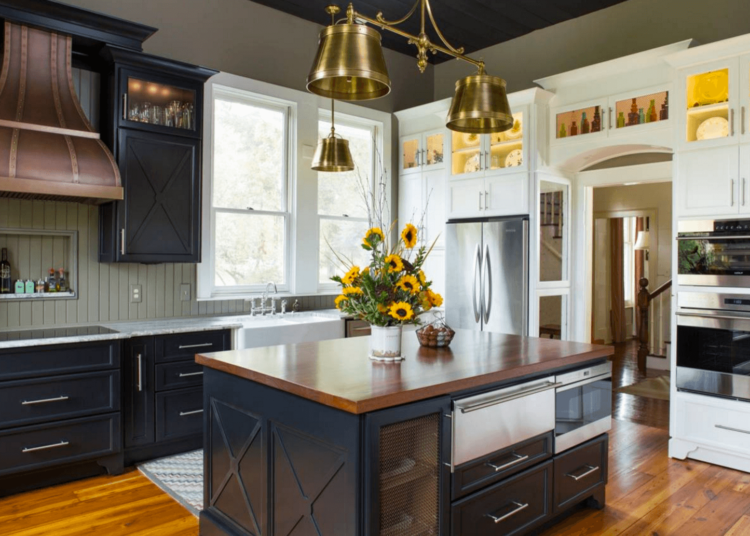 From kitchen hardware to kitchen sinks, backsplashes, and appliances, copper and gold shades will outshine the popular and classic stainless steel this coming 2019.
In fact, a number of well-known kitchen appliance brands have recently launched refrigerators and ovens in copper, sunset bronze, and rose gold finishes to the market.
The reason behind this major trend is that aside from performing their particular function, metallic-shaded kitchen equipment also serve as kitchen accents. No need for fancy kitchen decors like wall frames, and mirrors.
Minimalism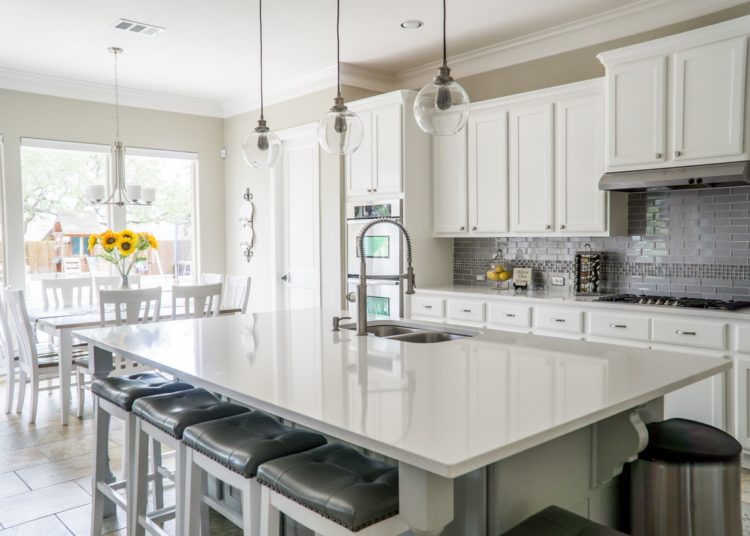 The kitchen mantra this coming 2019 is 'less is more' which means the simpler, the better. Opting for flat panel, push-to-open kitchen cabinets, and seamless induction cooktops will usually do the trick, but if you're still hanging your utensils on hooks, you'll need kitchen cabinet accessories like utensil drawer inserts, or pull out trays to keep your kitchenware out of sight when not in use.
It won't only help you achieve a minimalist look; it'll also keep your utensils away from dust and pesky pests. Yikes!
Minimalist kitchens are fast becoming popular among homeowners because they look clean and sleek. However, some minimalist kitchens tend to look too plain and dull because of lack of detail.
You can avoid this by playing with colors when choosing your kitchen appliances, countertop, and cabinets or by placing a vase of flowers or indoor plants on your counter.
Two-tone kitchen cabinets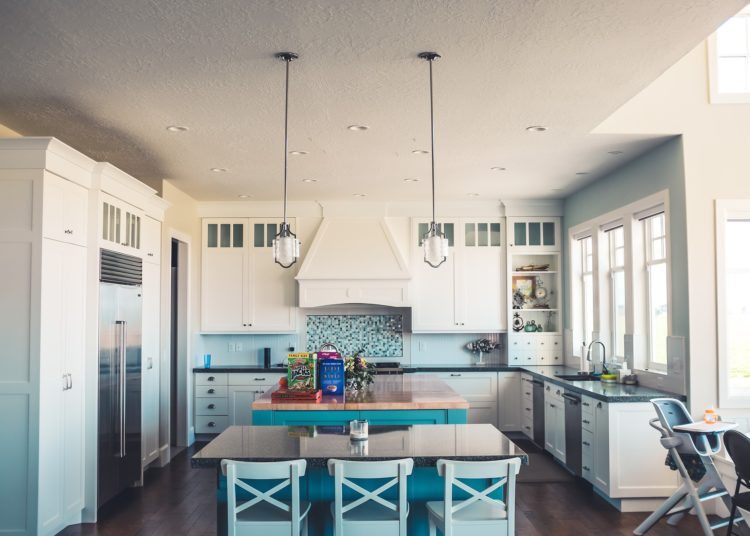 2019 is the best time to step out of the 'single-color comfort zone' and try adding a pop of color to your kitchen cabinets.
Aside from adding more life to your kitchen, two-tone kitchen cabinets can also be an outlet of your creativity and expression of your personal style.
You can either pick two analogous (next to each other on the color wheel) or two contrasting colors that complement each other so that it's easy on the eyes.
A friendly tip: It's best to use the lighter shade for upper kitchen cabinets and the darker one for the base cabinets since they're more prone to spills.
Multipurpose kitchen islands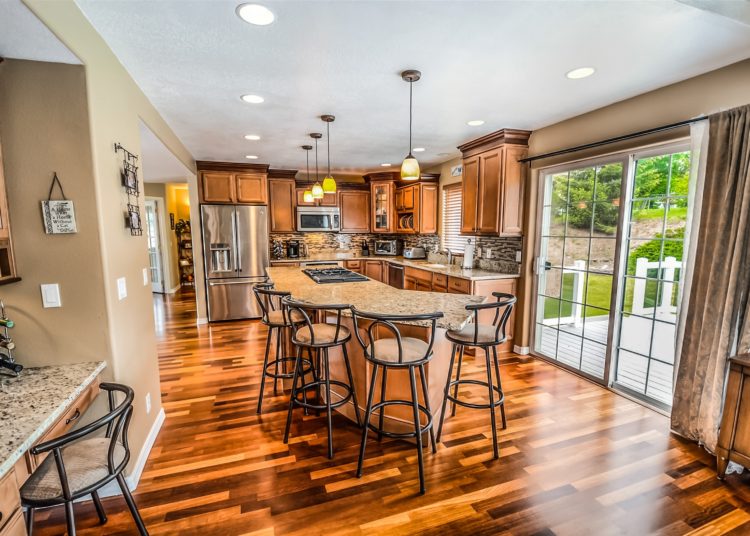 Kitchen islands have long been popular among homeowners. The first kitchen islands can be dated back to the colonial era, wherein they're used as worktables for baking and food preparation.
Today, kitchen islands are no longer just worktops; they're also used as storage areas and dining areas. So, if you need extra storage space for your kitchenware or extra seating for your guests, you should give it a go.
Hygge kitchens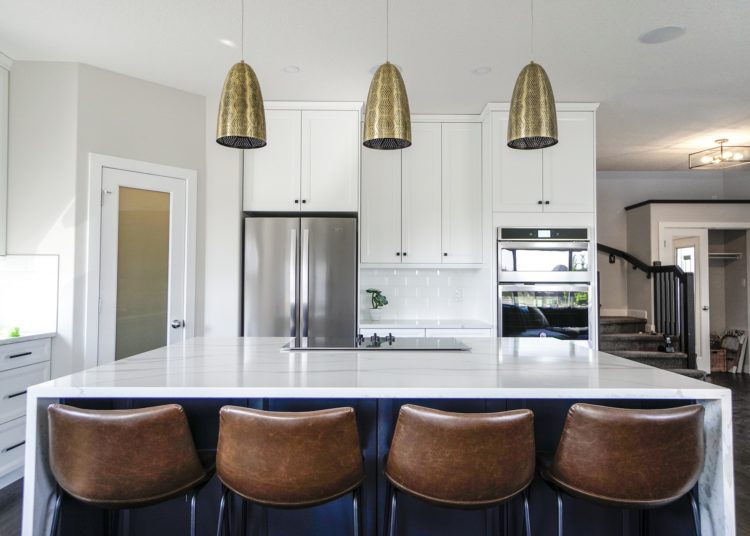 Hygge is a Danish concept of creating a warm atmosphere and enjoying the simple pleasures of life. In creating your own hygge kitchen, the technique is to cozy up space.
You can easily achieve this by lighting up and placing some candles on your dining table or placing soft rugs on your kitchen floor.
You can also make your kitchen more inviting by adding more seats, either through a kitchen island with bar stools or through banquet seating which will be discussed later.
Banquet seating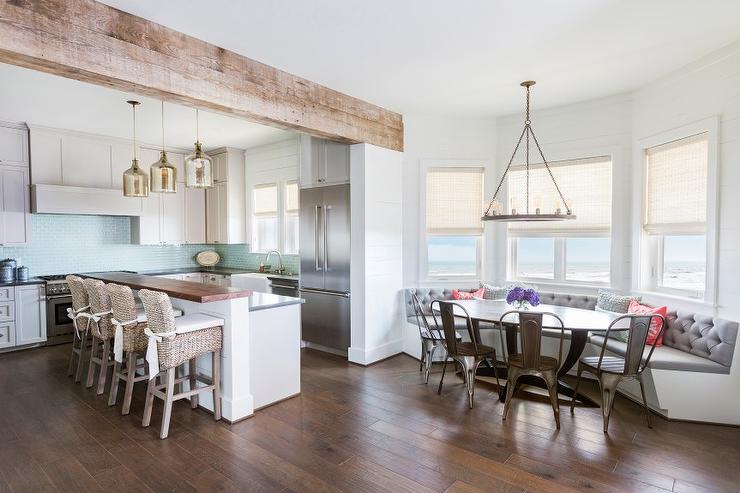 Banquet seating refers to built-in benches often found in commercial restaurants and cafes, which are now used in homes as breakfast nooks and snack areas.
Banquet seats are usually placed in corners, near windows, to make use of natural light because we all know that relaxing feeling that the morning sunshine gives.
So, if you have an empty corner in your kitchen, place a corner sofa set and dining table on it for a laidback, and comfy dining area where you can lean back and relax while drinking coffee or bonding with your family and friends.
As you can see in the discussed kitchen design trends, kitchens are no longer limited to cooking and food preparation. Kitchens are now considered as a social space- A place for happy conversations with family and friends, and entertaining guests.
For that reason, every penny that you'll be spending will be worth it because the moments you'll be making in the kitchen are priceless.
What are your favorites among the six trends? Do you have any questions in mind? Feel free to share your thoughts below!
This Guest Post Brought To You By Mark Cabrera.
Author bio
Mark Cabrera is the Marketing Manager for KitchenCabinetRefacing.com, the Web's most complete customer resource guide on cabinet refacing. He has worked with the online resource website as one of its top experts and professionals in the field of kitchen cabinet refacing projects. You can find Mark's various articles in the Kitchen Cabinet Refacing website.