Your hallway is the first part of your home your guests will see, so it's key to make sure it is both impactful and functional. However, hallways are often small and narrow meaning there isn't much room to go crazy with decorating. We've got some simple and effective ways for styling your hallway, regardless of its size or dimensions!
Storage with a TV cabinet
TV cabinets don't just have to be relegated to the living room. Due to their slimline profile, they are the ideal storage option for hallways, as a replacement for console tables. A stylish TV cabinet has plenty of storage underneath for shoes and other things you want to keep out of sight, while also being the perfect place to have a catchall tray, keys, letters and decor items. Remember that your hallway is the transit zone of your home, so it needs to be practical and accessible, and a TV cabinet helps it be both of those things.
Space To Sit
If you have a slightly larger hallway, why not make the most of it by turning this transient area into one you can actually enjoy? A small sofa, window seat or bench will help you turn this neglected thoroughfare into a cosy nook where you can relax or sit down to take your shoes off comfortably.
Runner Rug
Worried that decorative items will crowd your already-small hallway? A runner rug is a perfect solution, setting the tone for your decorative style and adding some much-needed colour and pizzaz to an otherwise nondescript area.
Plants
Capable of injecting life into any space, plants are the perfect way of enhancing your hallway. The best thing about them is that they are available in so many different sizes and hanging styles, like luscious tropical plants that need to sit in a large planter, tiny air plants that can sit on your console table or TV cabinet, and vines that can be arranged along the wall.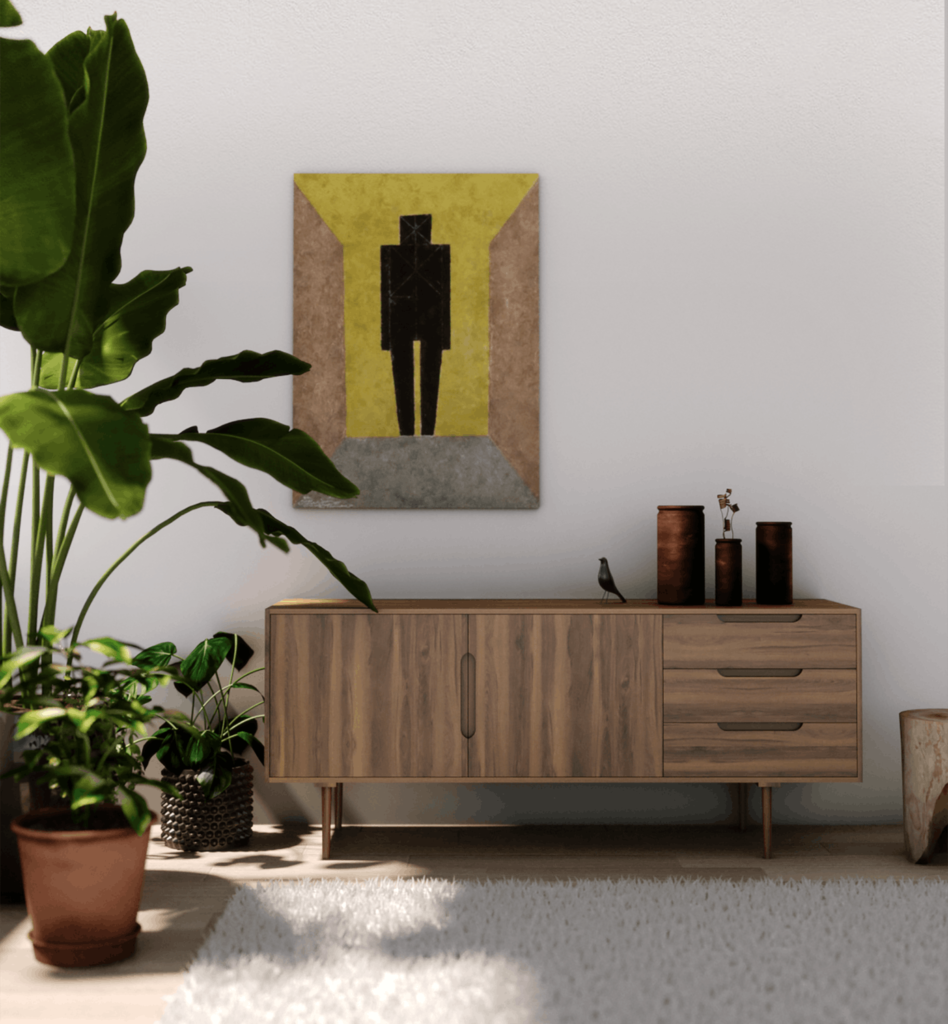 Mirror
A mirror, whether large or small, will help to visually expand your hallway. Mirrors also act as a beautiful decorative piece, available in everything from industrial-style floor length to round gold-plated mirrors. The best part about having mirrors in your hallway is that it allows you to quickly check for lipstick or food in your teeth before you head out the door!
Pendant Light Or Chandelier
What better way to welcome guests than with a brightly lit entryway? Unfortunately, most hallways don't have enough space for a stunning lamp, so you'll likely be better off with a stylish yet simple pendant light or chandelier. A bright entrance is a great way of making guests feel comfortable and also helps them easily put away their belongings.
Temporary wallpaper
As a general rule, you want to avoid painting or wallpapering your entire hallway, as this can make an already-small space feel busy and cluttered. Instead, try using temporary wallpaper on just one wall or surface of your hallway. This gives a pop of interest and gives guests an idea of your personality right away.