Not every home is built with a huge dining space. And in some homes, you would have a large kitchen which would also double up as a dining space. No matter how your dining space looks like you can still make the most of it when you choose the right furniture. It is all about focusing on the economic utilization of the available space.
Decide on the looks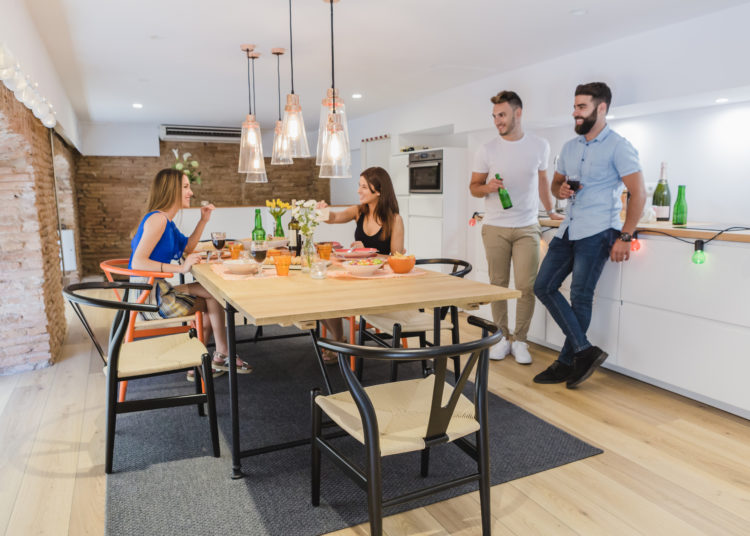 Start with choosing the theme for your dining furniture. It doesn't always have to blend with the theme of the kitchen or the living area. Besides the living area dining space is another place where you would be spending a lot of time. So to make it extra special you should be able to set your dining space such that it is aesthetically pleasing. You can easily transform your kitchen with modern dining tables and chairs and these would suit most modern homes today.
Choose multifunctional furniture
If you live in a small space every furniture you add would take up floor space. One simple trick that many follow is to mount a folding table on the wall. Another easy way to do this, to get a great dining space is to invest in a multifunctional table. Choose one which is sized so that it can be used not just for dining but also can function as a work desk when you need it. Such a table could then be placed close to the wall and this would save you a lot of space. Extending tables are also very popular these days. These can be compactly placed in any small dining room. And for those days when you have guests at home and would like extra space on the table the table could simply be extended.
Choose the right shape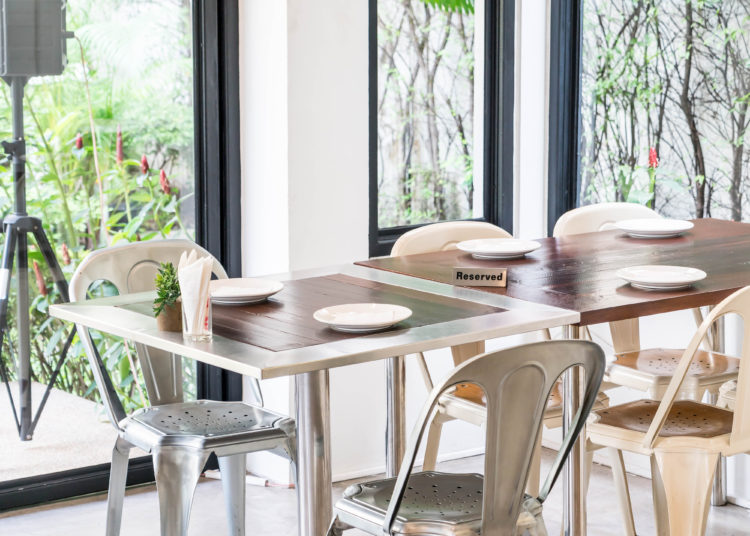 The shape of the table is one other important aspect to keep in mind while choosing a small dining area. Roundtables are considered to be the best options for a small room. One of the major advantages of round pedestal tables is that the legroom is not restricted. If you have a room with little walking space, one clever idea is to place around the dining table near one corner of the room. You could then use banquettes or even a simple bench to add extra seating space.
Placement of the furniture
In general, a common rule followed during the placement of furniture is to place them away from the walls to create the illusion of space and to make them look elegant. But in the case of a small dining area, placing the table or the bench closer to the walls would allow enough space for walking and this would make the dining area look spacious as well.
Smart storage solutions
Floating shelves and wall mounted storage options would be ideal for a small dining room. These would ensure that the very little floor space available would not be taken. And such shelving ideas are flexible. You can always add more or remove a few shelves as and when required.
Choice of colors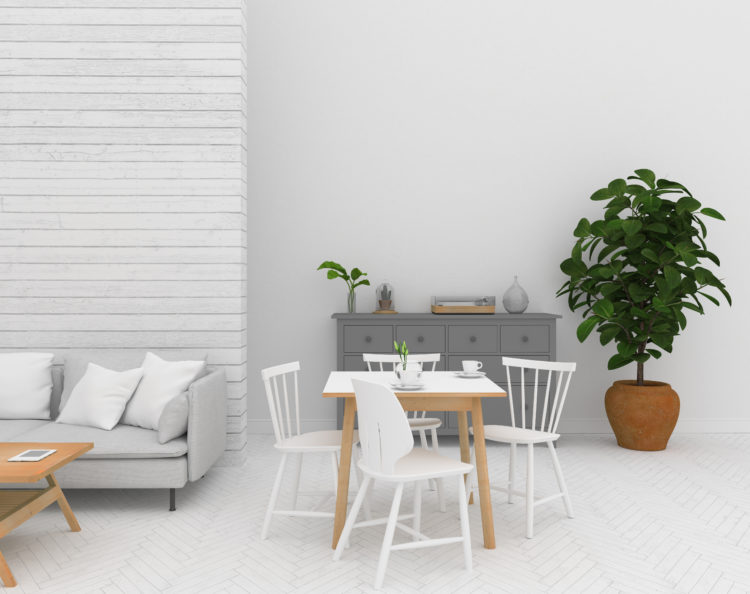 Lighter colors, in general, are known to make the room look more spacious. These are also great because they can blend in easily no matter what theme you have chosen for the interiors. Contrasting lively colors would be great if you would like to add accents to an otherwise light colored interior. If you would like to make the dining space look bigger you could also add mirrors which is an old trick which works great for any small room, in fact.
Benches are what you need
Benches are such versatile pieces of furniture and these make great investments. Be it to add some extra seating area in your living room or for extra seating in the dining room these are pretty handy almost everywhere. The important aspect, however, is to choose the right material and neutral colors so that they could be placed anywhere without looking odd.
Besides the furniture in the dining room, the furnishing also makes the room appear smaller or bigger. So pay attention to the type of window treatments you invest in. When all this is done right even the smallest available dining space can be made to a cozy dining spot for the family.