Sooner or later, you will have the craving to escape the hectic tempo of the world. A Hawaii trip, however, is not always an option, hence the need to create your own little oasis that will help you find the serenity you're looking for and enjoy some time far away from the hustle of life. Why not design it in your own backyard, for that matter?
For anyone who enjoys the beauty of owning a home with a yard, this is a perfect opportunity to summon your imagination, rely on a few expert tips, and decorate your outdoor nook into the perfect getaway.
Choose the right furniture
Luckily for all lovers of the outdoors, you can now choose from a wide selection of patio-perfect furniture. These modern, stylish, yet durable pieces come in a range of different materials suitable for all sensibilities, from sturdy iron, comfortable wicker, all the way to eco-friendly bamboo.
Take a closer look at the available space, and make sure you balance your amenities of choice – you don't want the space to feel stuffy or crowded, but you should also make the most of the available room. Opt for items that will be as functional as they are beautiful, whether it's a hammock, a pair of dreamy chairs, or a large beanbag!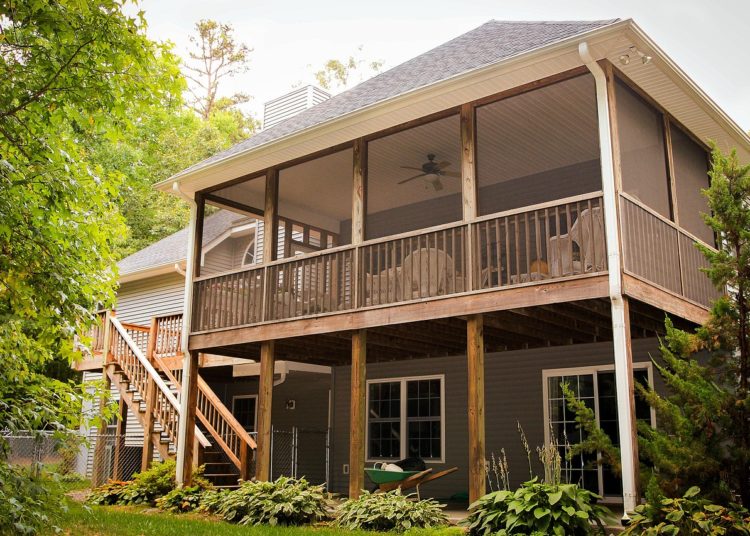 An intimate vibe
Unless you live isolated from the rest of your neighborhood, you most likely have a few curious eyes passing by your fence on a regular basis. Not that you'd have anything against saying hello, but sometimes all you need is some alone time with a cup of coffee and your favorite book.
This is where the right fencing and walls come into play. Lightweight panels are a great choice especially for a deck where wood is the predominant material, while garden walls with greenery growing over the fencing are another excellent option for nature-lovers.
Texture for serenity
A little can go a long way in adding a sense of luxury and peace into your lovely backyard area. Simply by adding a few throw pillows, comfortable outdoor blankets, and soft cushioning for the seating area, you'll instantly elevate the level of warmth and charm of your little oasis.
To take it another comfy step further, you can add stylish outdoor rugs to the deck in order to introduce another layer of coziness and color to your overall design. Flooring, as well as lightweight outdoor drapes, are the ideal choice for turning a space into a far more intimate area perfect for an unwinding session with your loved ones.
A green slice of paradise
What would a backyard be without at least a few well-chosen plants to decorate the area? Of course, you should go for low-maintenance sorts that will not take too much of your time, unless you consider gardening to be one of your hobbies.
Certain plants with colorful, vivid flowers include New Guinea impatiens as well as marigolds, but for those who prefer pure greenery, ferns are perhaps the easiest, most sophisticated addition to any patio. On the other hand, if you wish to mix pretty with purpose, grow your own herbs in the backyard, and you'll simultaneously improve your kitchen, too!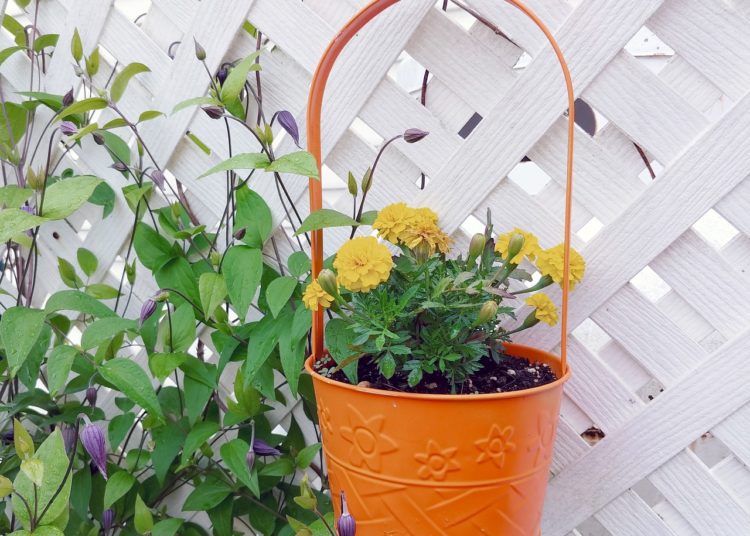 Let it serve a purpose
Few things can enhance the opulence of a backyard quite like a comfortable hot tub for two, ideal for those relaxing, romantic evenings with wine after a long day at work. Pair it with a screen or a fence to make it even more private, and you'll have an at-home spa you'll never have to book in advance.
Paving your garden will create a more structured look that will stand perfectly against lush nature. Pavements turn your garden into a serene getaway with the least creativity. Opting for one of the modern adjustable pedestals will allow the easy placement of most pavers such as marble and granite.
Also, for foodies among you, cooking outdoors is another way to spice up your deck with a grilling and cooking station for those summer barbecue get-togethers. If possible, include an outdoor sink and a storage compartment for all your essential ingredients, and you'll have a gourmet nook ready in no time.
Enchanting light
This is a brilliant way to turn an ordinary design idea into a family project for the artsy and handy among you. For starters, lanterns are an all-time favorite among homeowners who enjoy the look and feel of a fairytale-like pathway. Then again, you can opt for classy string lights the likes of those we put up for Christmas or recessed lighting for those who prefer a minimalist approach.
With a dash of color, a touch of texture, and a day or two of evening lights, you can easily transform your backyard deck into a true oasis. Make sure to blend form with function and ensure privacy, and you will soon enjoy your little nook every time you wish to take a break from the busy tempo of the world.