A home filled with gorgeous flowers can convey in the right notes of freshness and allure to the visitors. It does not take much to arrange some innovative flower decorations for a home within a short period. While using flowers, you have the choice of using various shapes and colors that can easily match with the interiors of your home. So be it an occasion or just a normal day, you can use the few flower decoration ideas for the home that we are listing below enhancing your home décor.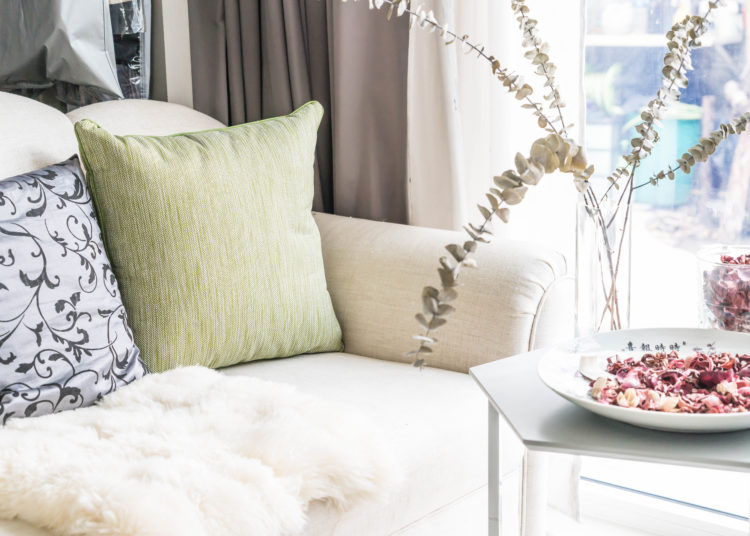 If you are looking for something simple and fresh, you can use some colorful teacups and fill them with rosebuds. A red or pink shade of roses will be a great combination to start with. Add some touches of greenery and red berries if possible, and your décor is ready. This is one arrangement that will be ideal for both kid's parties and for adult meetings.
Flowers can be a great way to add a welcome note for your guests on the main door. You can hang a lovely wicker basket with fresh flowers from the door top or can use some colorful garlands to make the entrance look brighter. In case you have an old lantern in your home, you can fill it with some fresh flowers and hang it to create a unique visual appeal.
Flowers coupled with a candle can really make the ambiance of the interiors more romantic. You can float a candle on a gas bowl and add some best flowers for home décor to it to create an engaging combination. Try setting up multiple such bowls in strategic points in the rooms and also near the doorways to brighten up the setting.
Fresh and colorful flowers can turn any container into a charming vase with their beauty. You can use various old canisters as vases to get the decoration for the interiors right. The colorful canisters set with flowers of the right colors can make things look really
Setting up an eye-catching floral centerpiece in your mantel can be a great way to decorate the room. You can use a combination of various colors and geometric shapes to create the best design. You can also use a frame made up of thermocol resin and paste the flowers in the right shape to get the perfect design.
Apart from fresh flowers, you can also use artificial flowers for home decoration Melbourne to add some new colors to your home. These flowers have the advantage of being hardy, and you can store and use them more than once. Artificial flowers are available in various colors and special designs that you can use to create a lovely bouquet for your centerpiece.
Fruits and flowers can create some delightful combinations when you choose the right colors. Use fruits like grapes, apples or pears to enhance any bouquet that you have arranged. If you are using ay glass vessels, you can use lemon peels on the inside of the vase to give it a unique appearance.
Old birdcages are a great way to create some lovely floral designs. You can use some floral tapes to fill the cages with flowers and foliage and hang them over any corner. This will be ideal especially for a children's party.
Placing live flowering plants in your room can be a great way to make it appear livelier. Small seasonal flower plants or colorful orchids can be a great choice. Make sure that you use attractive vessels for the plants to enhance the charm.
A teacup garden with fresh flowers can be a very attractive piece for a table. Decorate a teacup with flowers and place around glass bowl over it. Place the whole arrangement on a plate and spread some green moss on it for the best effects.
So these are a few home decor flower arrangements Melbourne that you can always try to provide a new look to your interiors.
Author Bio: Melbourne Fresh Flowers is an award-winning top florist. From the last 5 years, they are serving fresh and high-quality flowers on various occasions. Not only selling fresh flowers, but they also give you a guarantee on flower delivery in Melbourne at a reasonable price with 100% customer satisfaction.