Exterior shutters can transform the look of any home. The higher quality ones can take it beyond looks, providing protection against theft and bad weather. When you are looking at shutters, the material they're made from is a critical factor. Let's look at the materials that manufacturers use to make exterior shutters.
This information will help you choose the right exterior window shutters for your home.
Vinyl Shutters
When you talk about economic outdoor shutters, vinyl is the first on the list. These shutters are the least expensive option. They are made from a thin layer of vinyl formed over a mold. Because they are hollow inside, these shutters are only for decorative purposes. They cannot be hinged, so they are attached directly to the home's exterior.
Their hollow interior and thin vinyl walls make these shutters less durable than others. Over time, the vinyl will fade and has the potential to crack. Even when brand new, a vinyl shutter looks like vinyl, even if it has a faux wood grain embossed on the surface.
The upside to vinyl shutters is the price and the fact they are lightweight. This makes them a good option for homes with vinyl siding. They also come in a number of colors, though some must be special ordered.
Wood Shutters
Exterior house shutters made completely from wood are perfect for any traditional home. This material is perfect for historic homes. Often made from pine or cedar, these shutters offer natural grain that enhances their beauty. Wooden shutters are easily stained or painted in any color or tint you desire. If treated properly, wooden shutters have a good lifespan.
Wood shutters are completely solid. This makes it possible to add hinges to them. Hinged shutters can be mounted, so they can close over the window opening. Closed shutters act as a barrier to thieves when you are away. It can also act as a protective barrier to hurricane-force winds and rain.
Wood, however, is susceptible to water. If not treated, it can start to swell and even rot. In dry climates, the wood can dry up and start to split or crack. The price of natural wood is more than vinyl, though these shutters can be considered an investment in your home's value.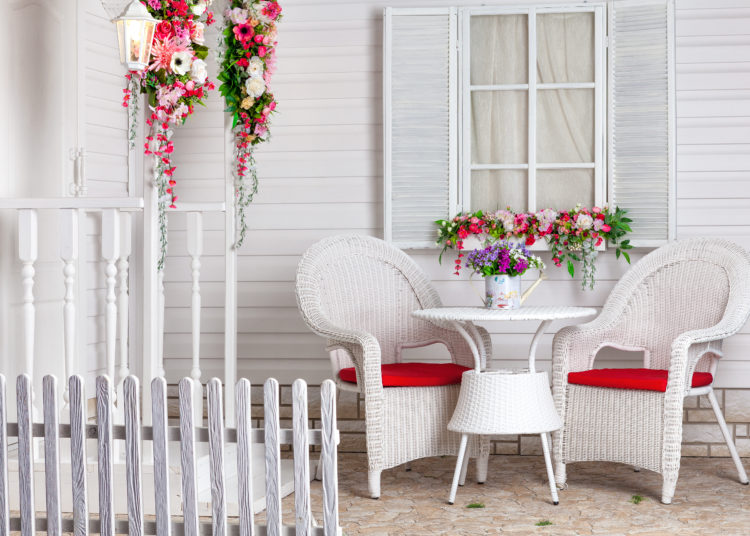 Composite Shutters
Composite exterior shutters are made from a mix of wood fiber and PVC vinyl. They come with an embossed grain that makes them look very close to real wood shutters. With the embedded PVC, these shutters are more resistant to water, termites, mold, and rot. This makes them last longer than natural wood shutters.
Like wood shutters, composite versions are solid. This makes it possible to add hinges and mount them for opening and closing. Because they resist water, they are a great choice for areas that are vulnerable to tropical cyclones. The shutters offer a barrier to thieves and wind.
These shutters, however, are not waterproof. In time, they will start to absorb water, which can lead to mold and rot. They can also, like natural wood, dry out in certain climates. This allows them to split and crack over time.
PVC Composite Shutters
If you are looking for outside window shutters that can withstand the weather, looks like wood, and offer solid construction, PVC composite is the material of choice. They are made with high-grade cellular PVC that offers superior performance over wood composite, vinyl or natural wood exterior shutters. Because they contain no wood, they won't crack or split. The shutters come in a number of standard colors and can be painted any color you choose. They look like wood, which makes them a good choice for just about any home.
Like wood and composite shutters, PVC composite versions are solid inside. They can be set-up to open and close when needed. They will keep bad weather and criminals outside the house.
If you are in the market for exterior shutters for windows, check out the selection available here at Flower Window Boxes. We offer several architectural styles and a full palette of colors. You can order a returnable sample shutter or a small sample of the material. Get your order started today.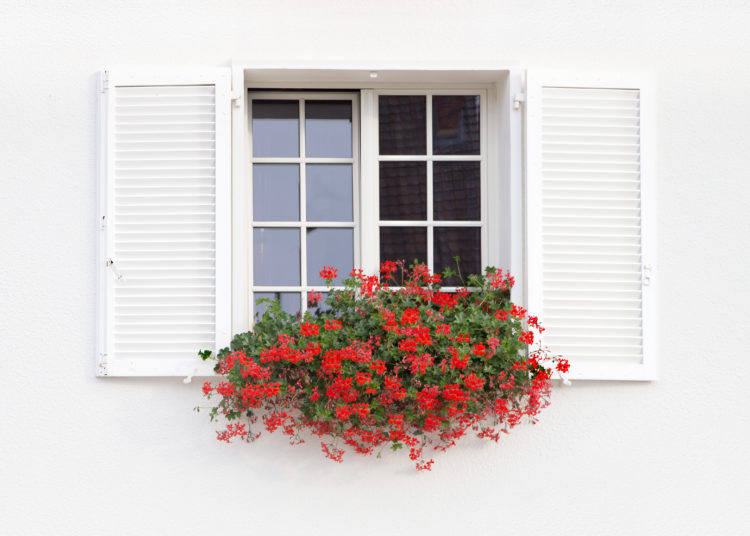 Author Bio
Matt Buquoi works at FlowerWindowBoxes.com, a company that offers premium-quality, no-rot flower window boxes, exterior shutters, cedar gables, and outdoor planters at affordable prices.