A garage door that's in poor shape can clash with your home's overall appeal not to mention it can be a security threat too. Recent reports claim that garages are the most common entry points for burglars and robbers. And with the increasing number of robbery incidents in the US and Canada, investing in a reliable garage door should be a priority.
Boost your home's aesthetics and level up security with new garage doors. Here are a quick guide and signs you should replace your garage door.
Signs You Should Replace Your Garage Door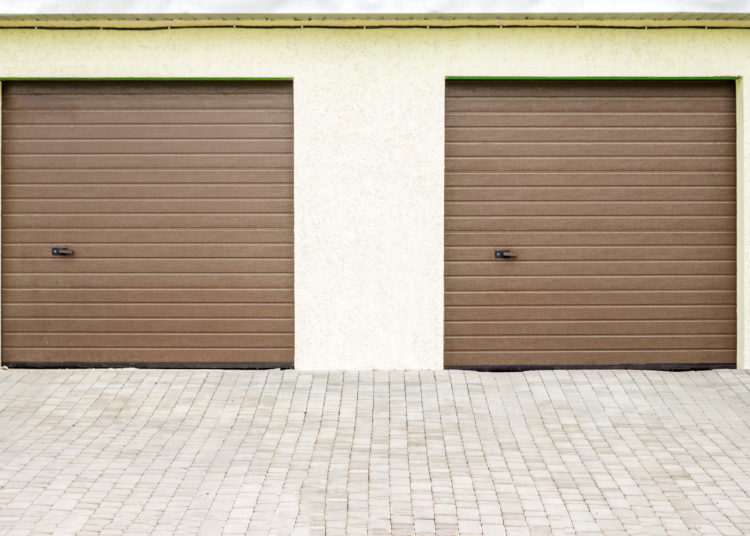 Like any mechanism in your home, a routine check is required for your garage doors too! While your door may look and seem like it's working pretty well on the outside, most issues lie on the internal works – not really visible to the naked eye. If your door has some age on it, it is best to check the springs if it is showing signs of wear and tear. Springs can only last for 10,000 cycles. If you notice your doors are breaking down a lot, it is time for a replacement.
If your garage door starts opening and closing much slower than it did when you first got it or the reaction is extremely delayed, it might mean you need a replacement.
Noise shouldn't be ignored. Properly functioning garage doors run smoothly without a lot of noise. Any sudden sounds like grinding, crunching, grating, squeaking or banging can be a warning sign that it's time for a replacement.
If your door won't close the whole way or the automatic door doesn't reverse when something triggers the sensor, it's dangerous. Not only can these issues hurt your family, pets, and friends, but these can also damage your house and expose your home to anyone planning to break in.
How to Choose the Right Garage Door Materials
Garage doors come in different shapes and sizes in the market today. The most sought out ones are made from wood, metal, and hybrid (a combination of metal and wood).
Wooden doors offer a wide range of design options and work very well in all climates. It is the most aesthetically pleasing and easy to customize. While it can be pricey, the price you pay is worth it. Custom wood doors can be engraved with detailing to make it look more vintage. This compliments homes with an old-school touch very well.
Metal or steel doors are less expensive than wood but they are known for being durable and strong. They are a bit heavier than other materials so it may require more energy (horsepower) to run. Either way, aluminum is another popular option for a lighter weight door.
The downside though is that these doors are susceptible to rusting. If you are living in a coastal area, this is not a good choice for you. Ask your garage door provider if they are able to apply an anti-rust coating to make sure they last longer.
Hybrid garage door is a combination of wood and metal material, which can be customized according to your preference.
What are the Types of Garage Doors
 When choosing a door for your garage, consider how convenient it is to open and close that unit. Although these doors are a no brainer to operate, you might have your own preference in handling one.
Sectional garage doors are the most common type sold in the market today. These doors rolls up and down on tracks. Next in line would be sliding garage doors. Often referred to as barn-style garage doors, this slide open to the side. This may require a wider garage wall to accommodate the door when open.
Swing-out garage doors are double doors that swing outward when open are not a good choice for cold climates. Snow can drift and may block the doors from opening.
Automatic Garage Door Openers
For added convenience, go with an automatic garage door opener. These mechanisms will allow you to operate your garage door with a click of a button (via handheld remote which you can keep in your car). If you are living with a disability or in your senior years, this will come in very handy. No need to step out of your car to manually open your doors or have someone do it for you.
Modern automatic garage door openers come with various smart features. You can find units with rotating codes allowing you to decrease the possibility of anybody being able to guess your security code.
These garage door openers can still be operated manually during power outages. Make sure you read through your user manual on how you can setup a backup access in case of emergencies.
Choosing the Right Garage Door Styles
When choosing the right garage door style, always match your door to the overall design of your house. It should echo the architectural features, materials and colors so that it blends easily and compliments your home's aesthetic appeal rather than contrasting it.
The traditionally designed home will look better with arched garage doors with paned windows. Wooden garage doors with iron hinges work best for a spanish colonial style house. Farmhouses would look more divine with the rustic barn-style garage door.
A wooden garage door with rectilinear windows and trim works very well with a Craftsman home while a sleek glass-paned garage door would make a modern home look more contemporary.
Once you have chosen your new garage doors, consider which accents would best complete the look.
Professional Garage Door Replacement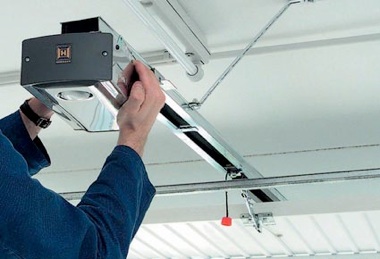 Installing new garage doors requires precision. It is highly recommended to hire a professional to do it for you. These guys come with years of experience and expertise at fitting and installing your new door.
Remember to consult first if a building permit is required in your location. Enquire with your local authorities regarding regulations on replacing a garage door. Either way, any reputable garage door service should be able to tell you if they will need a permit for the work.
Author Bio:
Mik Vil writes for Canadian Garage Door Repair Toronto. We offer garage door repair and replacement services in Toronto and nearby areas.