When we set out to sell our beloved house or property, we strive to get the highest possible price. Many potential new owners won't notice on the first glance how much effort, sweat, and dedication have you invested in creating a welcoming and outstanding home. Once the time has come to say goodbye and move on to something even better, you had better do everything in your power to get the best price on the market. For that reason you need to raise the value of the property, and here are the best ideas on how to achieve that.
1. Embellish the bathroom
One room that is the can create either a "wow" effect on the buyer or a total disgust is the bathroom. If you wish to upscale the value of your property you should tackle this room in the first place. Everything must function meticulously, inspect, alter or replace the faucet, maybe put a stylish under-mount sink, shower head, and even toilet if necessary. Many people like to feel relaxed in the bathroom as if they were in a spa, so place some scented candles and put stone tiles. Replace the dated accessories. Hang a cutting edge mirror, install fancy new wall mount light to add warmth and value to your bathroom. What is more, it has been proven that by investing in a new shower with body sprays, radio and massage area, you will have an 85% return when selling the property.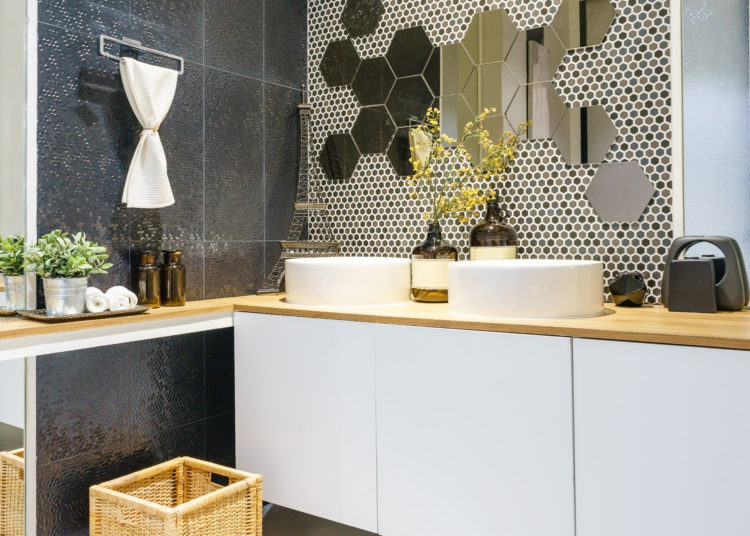 2. De-clutter the rooms
Even if you might think that small mess here and it is not so noticeable, you are utterly mistaken. When you want to enlist your property, the first impression is of utmost importance, and when a future potential owner was to step in and see a pile of things all around the property, he might walk away. So, throw away all unnecessary things that are not in use anymore like dated ornaments, worn out clothes, broken appliances and so on. Next, try to stay on top of maintenance issues, and spot any potential cleaning problems before they even arise and become expensive ones. Clean the floors, dust the shelves, don't allow junk and dirt to pile up even in the garden. Trim the branches and trees, wash the deck, clean the debris and cluttered leaves. You will feel more confident once you present a clean house to the buyer.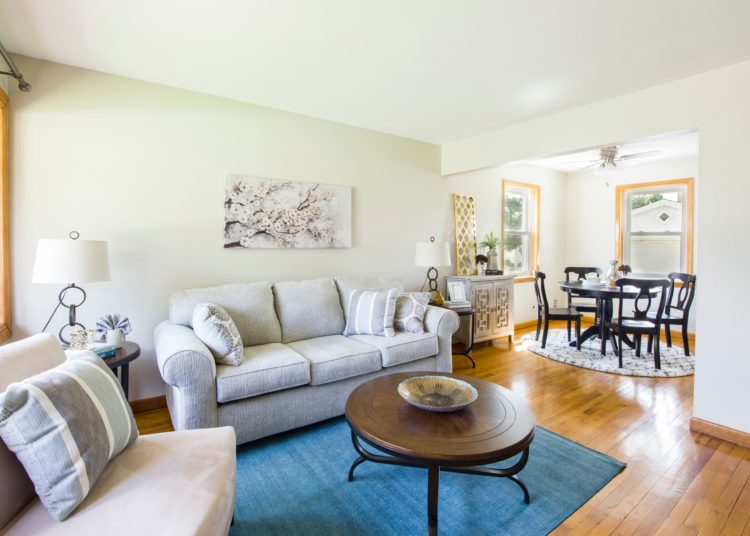 3.  Inspect the property for hidden treats
Many things are absolutely invisible to the naked eye. When you call a professional to inspect the property and when you have a certificate to show the buyer that you have kept everything in perfect condition before placing it on the market, you will undoubtedly raise its value. For instance, mold and nasty termites can cause unnoticeable problems. Try to solve those problems instantly by contacting specialists form Termex to extract any unwanted guests and deal with mold by sealing up vents and spraying hydrogen peroxide and wiping out the mold. Once your property is inspected and you get a clean bill, you will we able to sell your property for a higher price.
4. Easy upgrades
When you are getting ready to put your property on the market, you don't want to spend thousands of dollars upgrading it. Rather try to do a few small but ingenious things to upscale it. Firstly, paint the walls in the entire house. Opt for pale white or some neutral color because they show of cleanliness and sophistication. Secondly, do a mini-remodel of your kitchen. Also, change the paint, replace the vintage door knobs, pain a faux-wood finish onto your cabinets to add glow, hang a pot rack with fresh pots, and maybe buy some new stainless steel appliances. In the end, add some curb appeal by strategically placing a few plants, a new mailbox, and painting the shutters.
5. Go green
Firstly, make sure you literally go green by utilizing your gardening skills and raising the curb appeal of your home. Apart from the obvious greenery, if your property is Eco-friendly, a new buyer will notice the effectiveness of having that kind of real estate. Replace the light bulb with LED ones, place a ceiling fan instead of the costly air conditioning, and replace the wooden with new PVC windows. Those energy savings add twenty times the annual savings to the value of your property. Plus, by investing in solar panels you will definitely have a positive financial return because solar power heater saves up to 40% of the electricity bill, and that is an instant money trigger for the buyers. All kinds of green energy savers make your house more desirable.
Source the market and be patient. Spend a reasonable amount of money on your property renovation where you will see the return of your investment.