A living room is the center of a home. It is a place where people spend time together, enjoy leisure time and entertain guests. For many, this is the spot where family members gather to talk, play board games and do homework.
This is also a perfect place to start redecorating and adopting new trends in the interior design of 2019. And with the year just starting off, you will have plenty of time to adapt to the newest living room decorating trends. Here are some of the best ones you can incorporate in your space this year and give it a fresh look.
1.    Add bolder color palette
While it's important to make your home all about you, it's fun to do it following the newest trends. Pantone Color of the Year 2019 – Living Colar is ideal to invite bolder shades into your home that will make a statement. Also, this will be the year of comebacks, so millennial pink is again popular and will give you a peaceful and modernized ambiance to your living room.
Cooler tones like gray are living the scene and it's time to welcome warmer neutral colors and whites. For those brave enough to experiment with even bolder palettes, introduce burnt yellow to your living room which will fit well with brass details and gold accents. On the other hand, a black and white combo is always in if you decide to play it safe and go for the classics.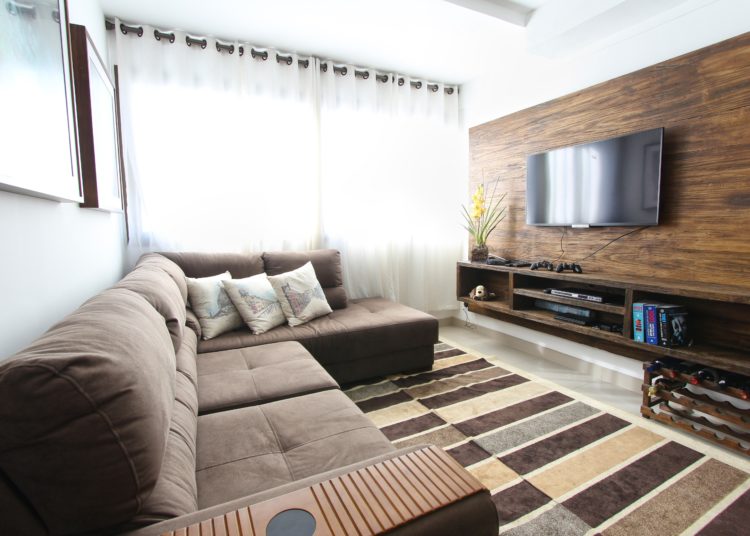 2.    Emphasize the relationship with nature
Every year, biophilia is becoming more and more popular in interior design. This philosophy emphasizing the relationship between nature and humans is ideal to revive the living room area. Natural materials like wood and stone are a welcoming element for decoration and build of certain points like fireplace and floors.
Moreover, plants and daylight are crucial to wake up the organic features in the room and break from the technologically-driven path. Add handmade pieces to the décor like vases and sculptures, but also opt for bigger details like wooden beams and stone walls. It's all about getting in touch with nature this year and being aware of the beauties and serenity it offers.
3.    Light-colored floors are back
When it comes to living space, it will be more open and airy this season. And besides inviting the daylight in and playing with shapes, it will also welcome back the light-colored floors. Since these floors reflect light better, they will be perfect for smaller spaces.
Tones like light oak and birch will fit any type of interior design you want for your home, whether luxurious or casual. Cherry and mahogany floors which were the epitome of sophistication are replaced with lighter and classy beachy white, maple or other hardwood floors.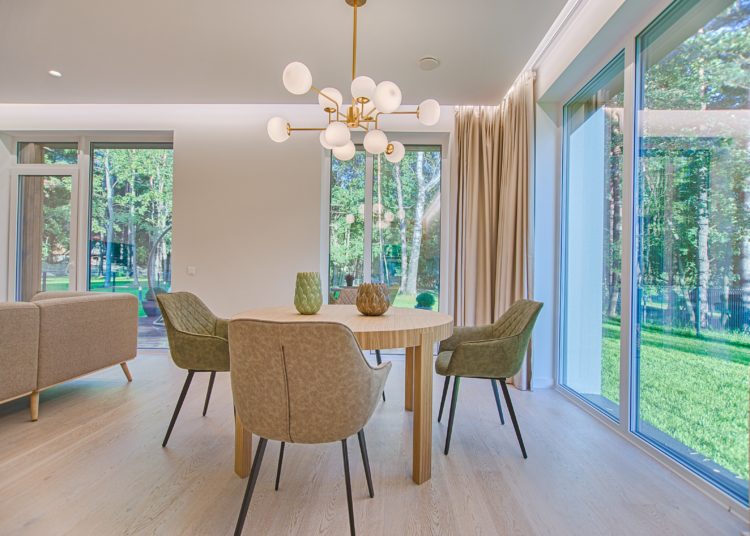 4.    It's about velvet upholstery in 2019
While picking an ideal sofa for the living room is imperative, you should also keep a close eye to materials. Velvet upholstery is back and your seating area will look dashing and plush in it this year. Since bold colors are IN this year, velvet will look amazing in peacock blue, forest green or burnt orange.
And basically, any piece of furniture you go for will look elegant in velvet, from armchair to cushions. Consider some luxurious velvet curtains to complete the décor, and your home will radiate elegance and sophistication. Additionally, velvet will go hand-in-hand with maximalism which will define the living room space in 2019 décor.
5.    When it comes to shade, think – curtains
Windows will be the center of attention this year and that is all thanks to curtains. While they were optional details last year, this time they will actively participate in the overall design. You can always consult manufacturer experts like Oztech on the best type of material considering sun exposure and mechanism you want.
Swags and pelmets will conceal the fixtures and highlight the interior design you chose for the living room. If you choose drapes, go for velvet since that is one of the trendy materials in 2019 interior design. Floral fabrics will bring traditional beauty to the room and an ideal way to say goodbye to geometric patterns and ikat.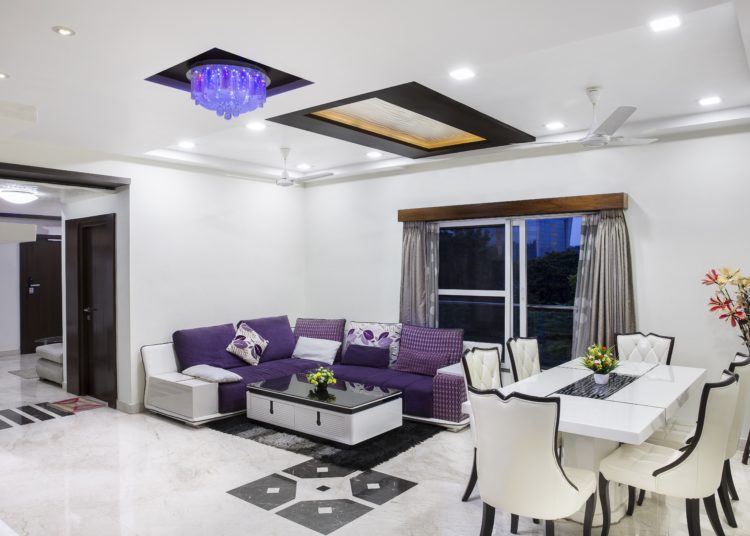 6.    Add a large-scale piece of art
Last year, it was all about minimalism and Scandinavian décor styles. However, now it's time to maximize and the best way to do it is with a large-scale piece of art. Graphic patterns will be more and more popular this year which will create a dramatic and livelier living room space.
Dedicate one wall for artistic expression and cover it completely with art and different patterns and textures. If this might be too much, choose an art piece that is large and with robust framing. It will add elegant character to the room, while at the same time define the ambiance with its boldness.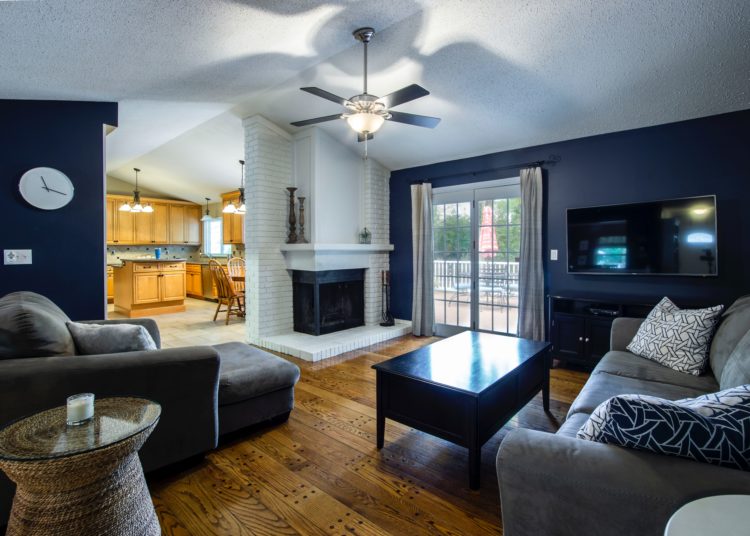 In the end
In 2019, living room decorating will go from minimalism to maximalism with bolder colors and statement curtains. Space will welcome nature in with organic materials and shapes, while geometric patterns and gray are forgone. Therefore, space will get a livelier note and your living area will take on a fresher, warmer look.
Author bio:


Sarah Jessica Smith is a young blogger from Sydney. She is in love with life and all the things that can make her daily routine easier. She loves to write about home improvement, lifestyle, and all the small things that make life such a great adventure.