Typically, our days never end without relaxing on our comfortable sofas that serve as a quick welcoming relief to our otherwise worn out lives due to day-long strenuous chores and activities. So, it is certainly important that you make wise decisions in choosing the right sofa for your prominent living room so that along with you, your guests too can enjoy the soothing hospitality provided by your cozy sofa.
While there are endless options available to choose from in sofa varieties these days, not to make the mistake of considering the task to choose the right one to be so simple, as, when you encounter the reality, where you are positioned in a roomful of various eye-capturing sofa varieties, like an adult, you are sure to dither 'may-be-this or may-be-that' if you have not carefully considered the factors that are crucial to zero in on the most accommodating sofa model for your living room.
Worry not, as this article would guide you to effectively pick the appropriate sofa variety for your beautiful living room after carefully considering all the suitable and pressing practical needs. Meanwhile, also ensure the sofa complements the other furniture in the room, like the dining set, tables, etc.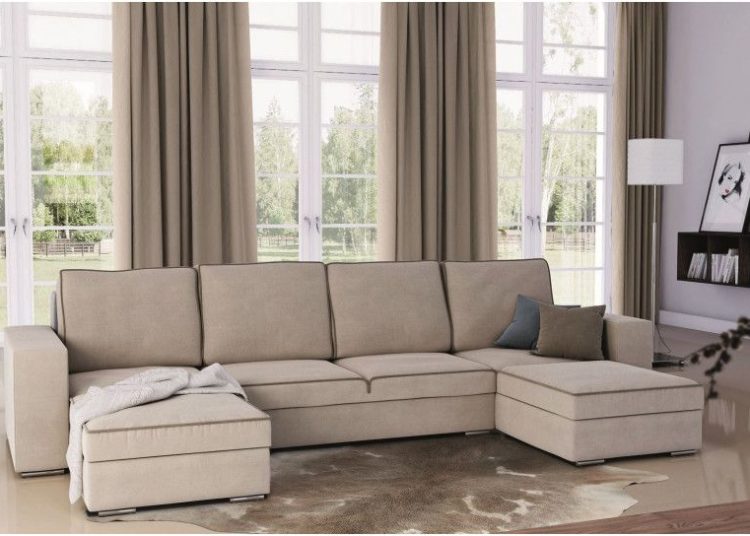 The factors that govern the sofa purchase for your living room
Your room size
Certainly, the size of your sofa is proportionate to your living room's size, as you never want to commit the mistake of trying to squeeze an oversized sofa in a considerably smaller living room, which restricts your moving space annoyingly, especially a more troublesome scenario when you have kids or pets or both.
If you have a big living room, then you can consider opting for a bigger sofa or even sectional sofas, which could ideally replace the necessity to include other chairs or love seats in your living room. For smaller living rooms, the suitable solutions can be corner sofa bed with storage that ideally serves as the cynosure of all eyes owing to the restricted space availability and hence it is necessary that you invest in an appealing quality and variety, which compliments your living room greatly.
Your sofa color
We can conclusively say that living room is the only room frequented by most of your guests and hence it is essential that you choose the appropriate, appealing color for your sofa to improve the aesthetic appeal of your living room, which automatically conveys your quality of lifestyle to your guests and visitors. There are many bright and as well as funky colors available these days, which might attract you to procure them due to the surfacing trend in the society but one thing you should predominantly consider is 'are you choosing it just to follow the trend-herd or you really like to purchase this color as you are satisfied in viewing it every day in your living room. Also, if you have kids or pets you should carefully choose the color type that wouldn't clearly exhibit the stains, which are bound to happen almost every day due to their mischievous activities.
The suitable upholstery fabric materialThough you have lots of options available these days in the field of upholstery fabrics, you should consider each material's characteristics to ideally choose the right type that would withstand the daily wear and tear. Although leather sofas are durable, appealing and comfortable many would not be able to afford a genuine leather type or even there are few who avoid original leather for ethical purposes for which the alternative would be the faux leather type, which offers the same comfort and appeal but with lesser durability and longevity. Many synthetic fibers have shown to resist wrinkling, staining and fading, ideally making them the suitable fabric type for your sofa, which simplifies your maintenance needs greatly, an added point need to be considered with naughty kids and pets.
The comfort factor
The main purpose for which you are buying the sofa should effectively address all your comfort needs based on your ideal requirements. Especially, if you are living alone in a small room you can invest in a sofa-cum-bed, which would ideally eliminate the purpose of procuring a mattress when you are already dealing with troublesome space problems. Also, when space and money are not your areas of botheration, then recliner sofas could be your best bet, which offers the heights of comfort and pleasing relaxation, appreciated both by the younger and the older generations.
You may wish to compromise here and there on fabric, size, comfort, etc. based on your budget or room size, but one thing you shouldn't skip or compromise is buying the sofa, as it can rightfully serve you, your home and your visitors by satisfying all your basic expectations of comfort, appeal and relaxation anytime and all the time.