Every room needs a different approach to lighting – whether it's a kitchen, a bathroom or a bedroom. The lighting has to reflect the functions and feel of each space, and lighting plays a huge part in the overall home design. Use the trends of 2018 to create a modern interior lighting design.
LED is Getting More Affordable
More and more homeowners are changing over to LED lighting, which is more energy-efficient and longer-lasting than incandescent bulbs. LED lighting allows for more playful and unique designs that weren't available in the past, and homeowners are having fun with this lighting trend.
As the cost of LED bulbs lowers, more homeowners are experimenting with modern, bold LED light fixtures. The cost of LED bulbs is becoming more reasonable, and more people are using this look in their homes as a result. The newfound popularity has turned LED into one of 2018's hottest home trends.
Soft Gold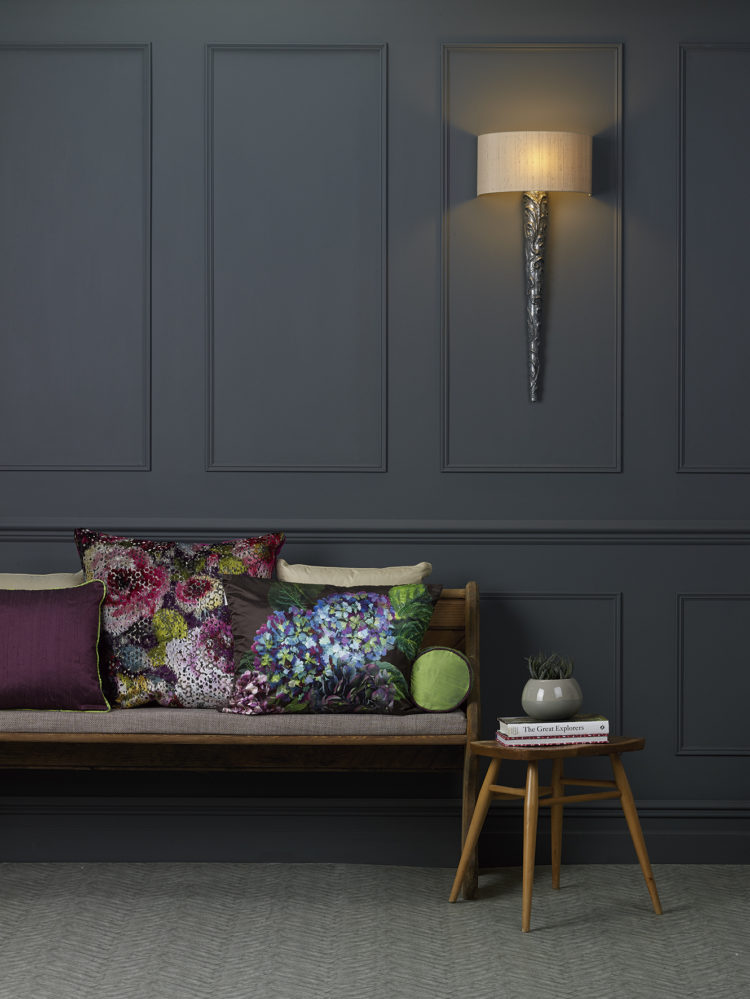 Soft shades, pastels, and muted colors are dominating the home trends in 2018, and soft gold lighting is a perfect complement. Use soft gold lighting to light up corners and shadowy places inside the home. A soft gold reading lamp illuminating a corner reading chair and shelf creates a romantic, beautiful feature in any room.
Refined Industrial Styles
Industrial lighting design has always been about rustic finishes, neutral colors and an emphasis on metal. But modern industrial lighting trends are changing all that. Unlike the warehouse-like styles that are common with industrial lighting design, sleeker metals are leading the way in this trendy look. New industrial styles are sharper and sleeker than the designs of the past.
Do not be afraid of industrial lighting styles. It is no longer the brutal, "unfinished" style that turns so many homeowners off. With its updated, sleek look, industrial lighting is perfect for kitchen, bathroom and dining areas.
Mid-century Modern and Art Deco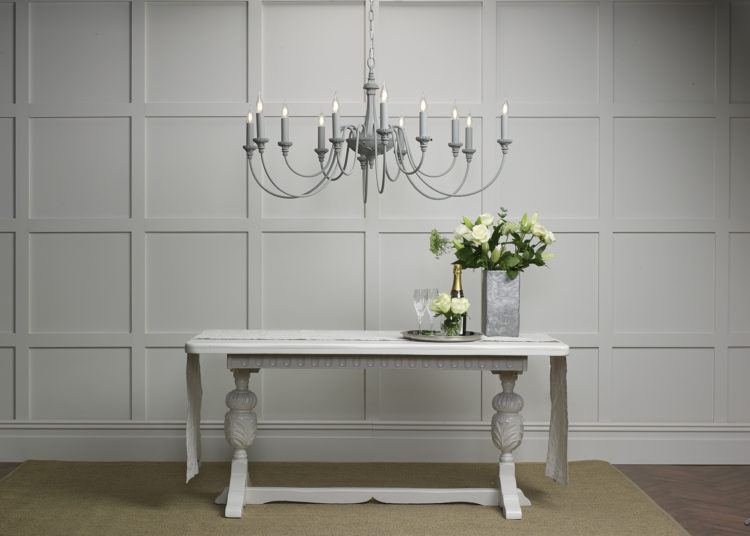 Art deco designs are everywhere in 2018 as nostalgia for this 1920s and 1930s-era trend sweeps through homes. The clean lines and bold shapes work well with other modern home design trends. Art Deco is an artful lighting style. Overhead Art Deco fixtures are especially good at adding strong geometric designs to various spaces. Use this look to add an informal feel to any room.
Vintage Edison Bulbs
Vintage Edison-style bulbs are making a huge comeback in 2018. The rounded cone shape makes the bulbs especially homey, a perfect addition to bedrooms and living rooms. The Edison style light bulbs are so much better than the originals – you can get them with LED technology and all of its benefits. LEDs are great to create a "wow" effect with large fixtures but use a fraction of the power used by the older versions. But if you want the authentic retro experience, there are incandescent Edison bulbs still available on the market. The advantage of the incandescent variations is that they are affordable, but they aren't as energy-efficient as LED options.
Vintage Edison bulbs are best used in enhancing a retro/industrial style. They add warmth and soft beauty to industrial elements to create a gorgeous contrast. It's best to get a system of lights instead of single bulbs. The clustered light bulbs give a great effect – much like putting a collection of the same type of flower in the garden for the most eye-catching effect.
Less Clutter, Cleaner Lines
Modern design is based mostly on clean forms. Whether it is a couch, a kitchen or lighting, excessive ornamentation is losing favor. Older lighting fixtures often feature ornate metalwork. In a modern home, these complex designs of the past may not blend so well in a clean, well-styled space. What's popular right now is simplicity and the cleanness of form. These fixtures focus on simple geometric designs, neutral colors and a purity of form over extravagance.
It's easy to work modern clean lighting into any space, whether it's the living area, kitchen or bedroom. Make a statement with a single, standalone overhead lighting fixture that will stand out for its sheer simplicity.
Bigger is Better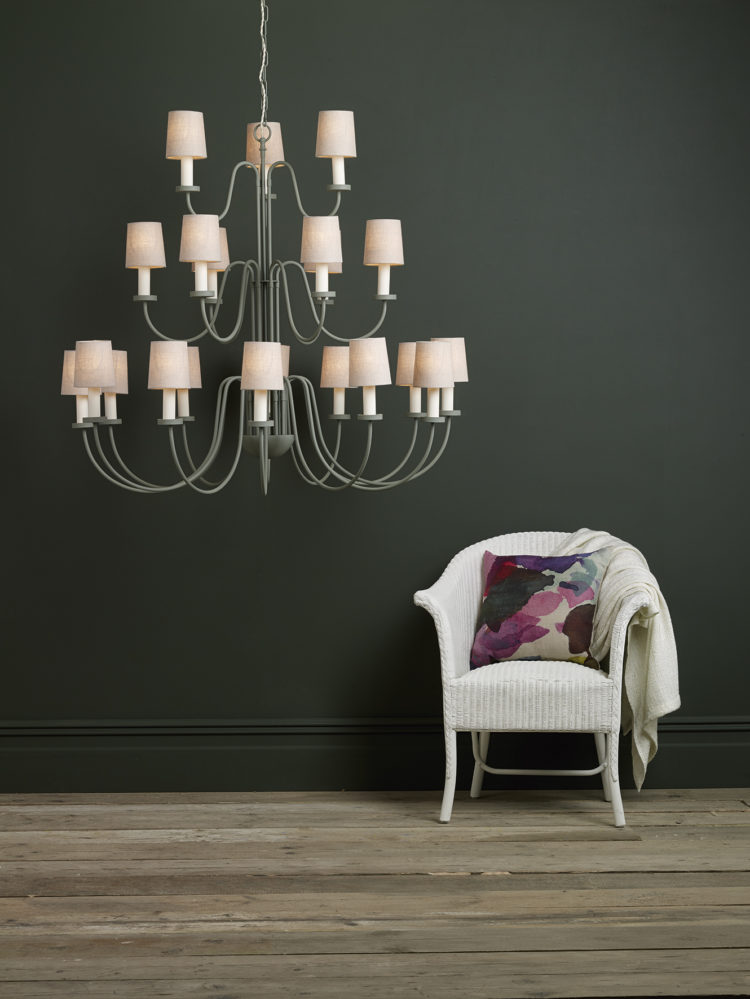 Large fixtures can be used with amazing effect in certain areas of the house. The aim is to create a "wow" factor and attract instant attention. These fixtures can act like an accent or a centerpiece. Large pendant lighting fixtures can be used over the kitchen island, over the dining table, in the foyer and anywhere else that needs a focal point. For best results, use a large lighting fixture in a central area where it can create the maximum effect. Balance it with smaller fixtures around the room to create a cohesive, stylized look.
2018 Lighting Design
Lighting is beginning to take center stage in home decor. It's no longer something used just to light up the interior design — lighting is an integral part of interior design. You can get well-known designers such as David Hunt, Bell, Crompton Lamps or Elstead in a physical walk-in store, or a well-stocked online lighting store. Use the trends of 2018 to create a stunning modern lighting design, and you'll create a stunning home style.