Kitchen is the most sophisticated room in the entire house. This room is related to food art, hygiene, tasty cuisines, nutrition, health, and etc. And when it's beautiful and decorated, the art of cooking becomes so much more enjoyable. As a result kitchen renovation are a popular activity for homeowners who want making their kitchen spaces better.
Kitchen renovations are usually considered as highly expensive home improvement projects. It is still advised not to give up on your dream. A lot of ways are there to stretch the budget and still have your kitchen renovated and made much more efficient and functional than before. Hiring the right kitchen renovators will help you get the entire work done within the right budget.  So the idea here is not replacing the entire kitchen but updating them in a smart manner.
Cost-Effective Ways in Kitchen Renovations: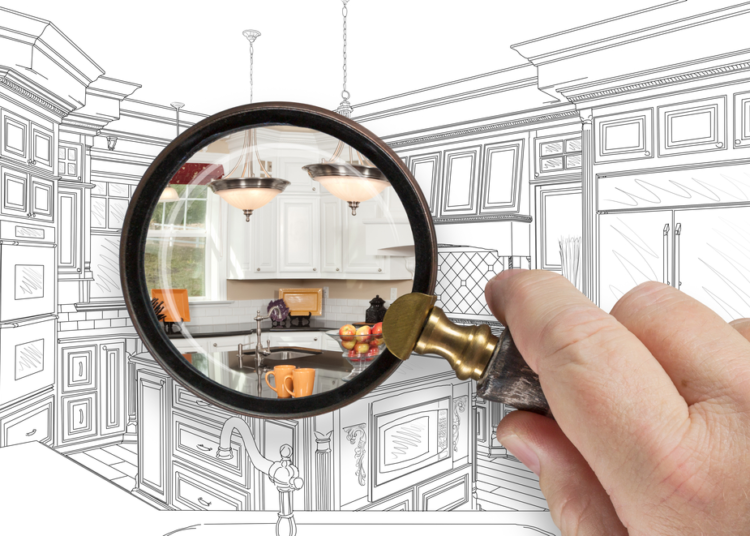 1) Begin with the Design First: When undergoing kitchen renovations first analyze the kind of layout you are looking forward to adding or change in the kitchen. The simple idea is to chalk out everything you want to be changed on paper and deciding on the budget you wish to spend for it.
2) Change the Floor Without Spending Too Much:
It is possible to improve the floor without spending too much on kitchen renovations. Add a brand-new coating on the old floor without removing it totally. Kitchen renovations experts will first inspect the current floor and based on that suggest you whether a top coating can be added or not. Some of the common coating choices are acrylic paints, ceramic or concrete surface creation. Not only are they easy to be created but also extremely durable and light on the pockets.
3) Making Improvements to the Wall:
Walls can also be renovated and made better and there are ample ideas out there. Kitchen renovations need a considerable amount of research where you will come across a plethora of ideas to save money. By keeping the existing tiles and changing only the color is, for example, a cost-friendly idea. Epoxy paint applications can be implemented over tiles this accentuating its overall appearance.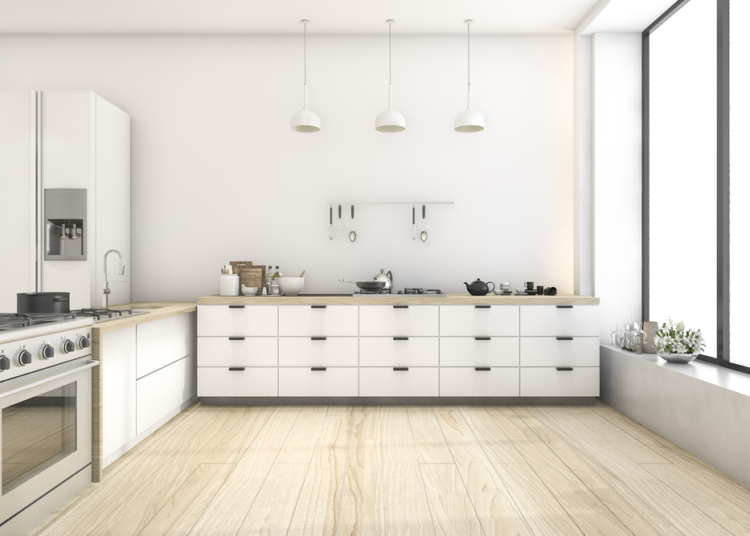 4) No Point Changing All the Cabinets:
One of the biggest costs in every kitchen is associated with its cabinets. So simply making some improvements to the basic structure you can renovate and enhance the kitchen. There is no point in removing the cabinets at all. You can just change the doors, handles and the overall finish with the help of a reliable renovator. The old cabinets can be resurfaced where the drawers and doors will be replaced with new veneers. If the cabinets are in poor condition then you have no choice but replace it.
5) Budget Countertops:
Shop around your locality to different granite stores or any other home improvement store to check out the options you have for the kitchen countertop. Some of these stores also give away great discounts seasonally.
6) Kitchen Appliances:
Kitchen appliances can also be a unique way of upgrading the status of an old kitchen. Consulting with a kitchen renovation professional and sharing with them your ideas will help you choose the right appliances for your new kitchen. There is no need to dispose of the old ones if they are working well. 
7)Play with Lighting and Music:
Adding some chosen lights and a sound system to your kitchen area will uplift the quality of the kitchen in no time. You can integrate different kinds of light so that you can keep changing them as per the mood of the house.
The bottom line is that upgrading a kitchen and replacing it are two different concepts. They can have a significant effect on your budget and hence must be chosen and planned wisely.